Aura Brand Solutions is one of Europe's leading commercial graphics and visual communications companies. We provide branding and image management services.

We do this principally using high performance print, graphic & refurbishment solutions. Over the years we've packaged these with complementary services to deliver a full suite of flexible project solutions.
Services
Our services provide a range of solutions for branding, promotion, asset enhancement and refurbishment for transportation and architectural applications with our core competencies sitting across three key areas:
Vehicle branding and livery management services.
Comprehensive livery solutions for commercial and public service fleets.
Train presentation and refurbishment services.
Flexible project solutions to enhance, protect and maintain rail rolling stock.
Brand implementation services for the built environment.
Design-led project solutions to enhance architectural surfaces and spaces.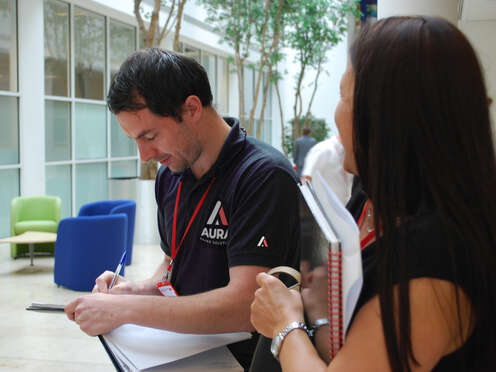 Why AURA?
Our experience, quality and expertise are only half of the story. It's the other bits that set us further apart. Whether it's our collaborative approach, flexibility and innovation or proactive support and service. You can trust us with your projects.
Expertly managed. Carefully delivered.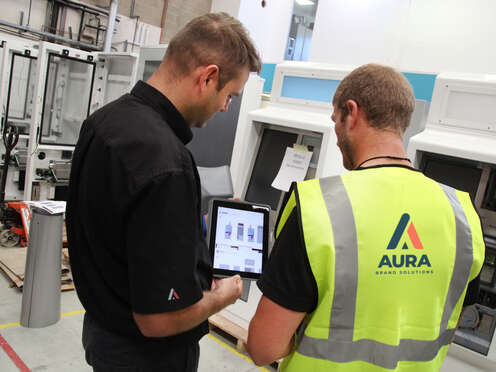 Our Work
We've been delivering branding, graphics and signage projects for over 65 years. Solving problems for organisations both large and small across a wide range of industries and sectors. Learn more about how we've used our experience and resources to meet a broad range of client challenges.

Learn more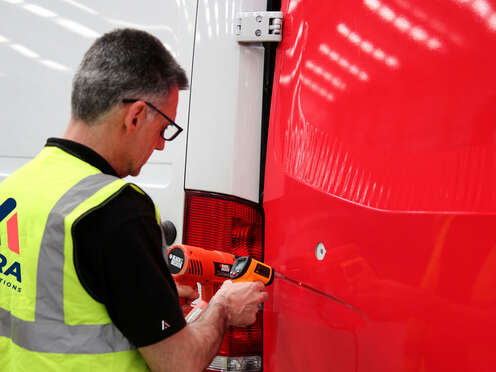 Doing it right
Like you we care about the work we do and how we do it. That is why we are passionate about providing you with superior quality products and services in as safe and environmentally conscious way as possible.