Aura International, Your Global Brand Guardians
In a fast moving landscape, global resources & strong partner relationships are great assets. They add value to our business so we can add value to yours. Aura Brand Solutions are a UK partner of the world's largest international branding network we can expertly implement and manage your brand without limits.
About GLIMMA
We're part of Global Image Management (GLIMMA). An award-winning specialist in all aspects of brand management from strategy and design, right through to implementation and compliance.
Through the world's largest network of 400+ international branding experts, we offer global coverage that spans 200+ countries. Thanks to strategic brand expertise and local knowledge, we deliver national and international branding programs quickly, efficiently and consistently.
From brand audits to creative workplace solutions and workwear to digital and online solutions, we capture, assess, deliver and monitor every brand touch point. For more than 15 years we have worked with clients such as HSBC, FedEx, Heineken and Nokia.
Visit GLIMMA Website
An introduction to Global Image Management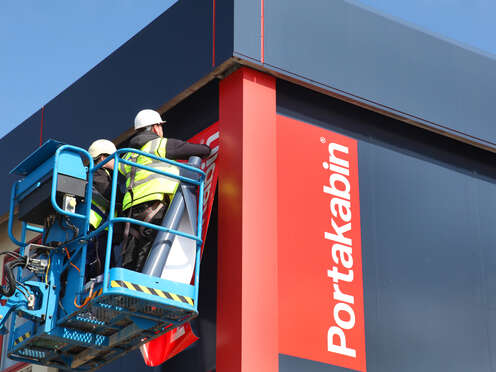 Project in focus
Global rollout project for Portakabin
Portakabin, the modular building specialist, required the expertise and resources of a rebranding specialist to rollout its new brand across its European offices. As part of the Global Image Management network we had the perfect solution to tackle this project.
Part of the Global Image Management network, GLIMMA UK Limited is a wholly owned subsidiary of Supersine Duramark Group Limited.
Supersine Duramark Group Limited is the parent company of Aura Brand Solutions Limited.