Design Services
We'll advise, create & optimise your designs for practical & cost effective implementation across your touchpoints. From concept to production ready, we can do it all, or work with your agency & design partners to bring existing designs to life.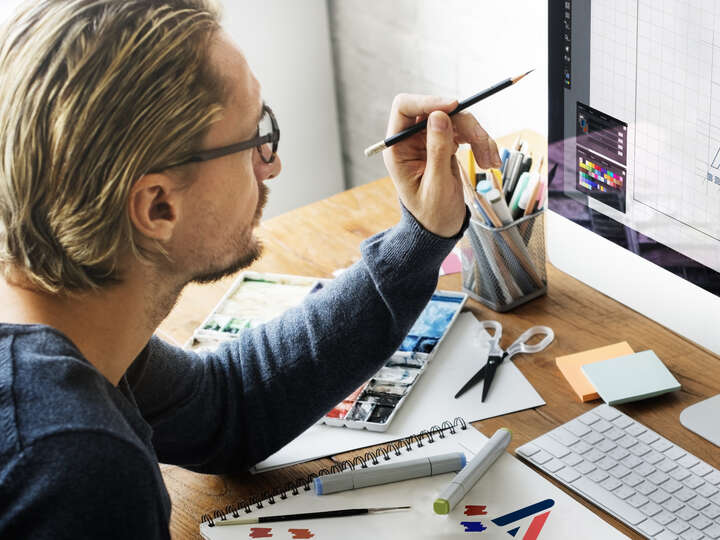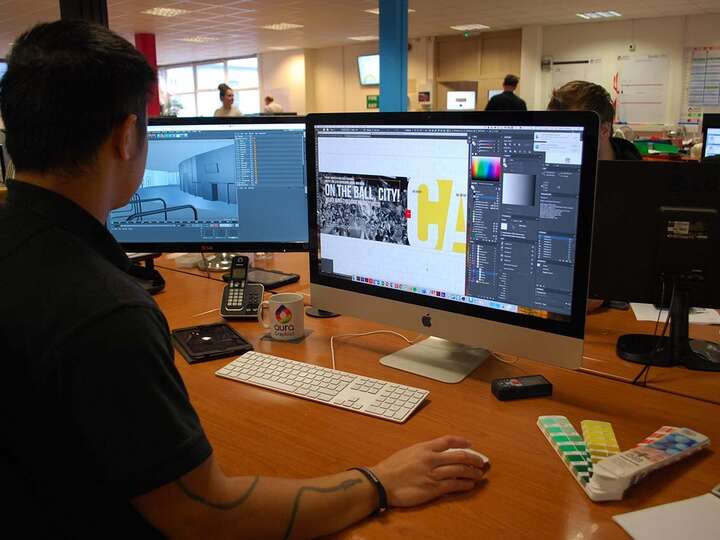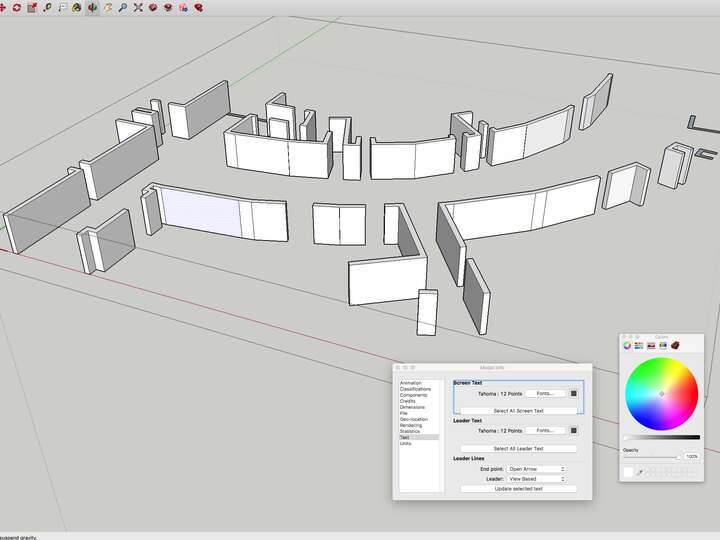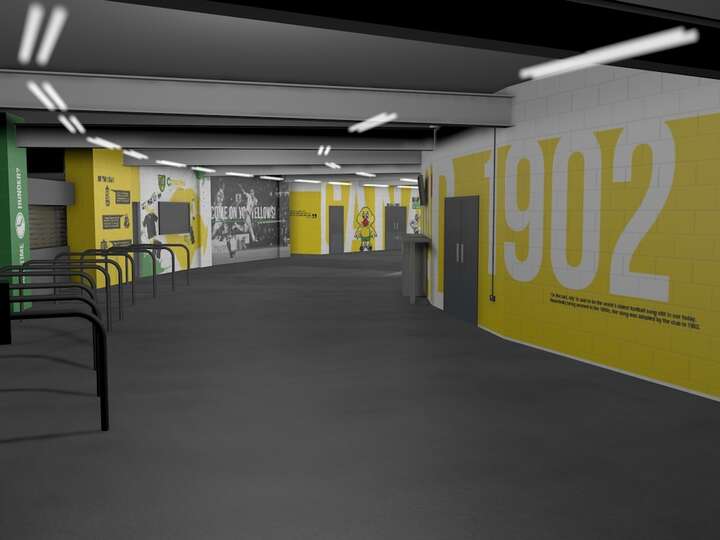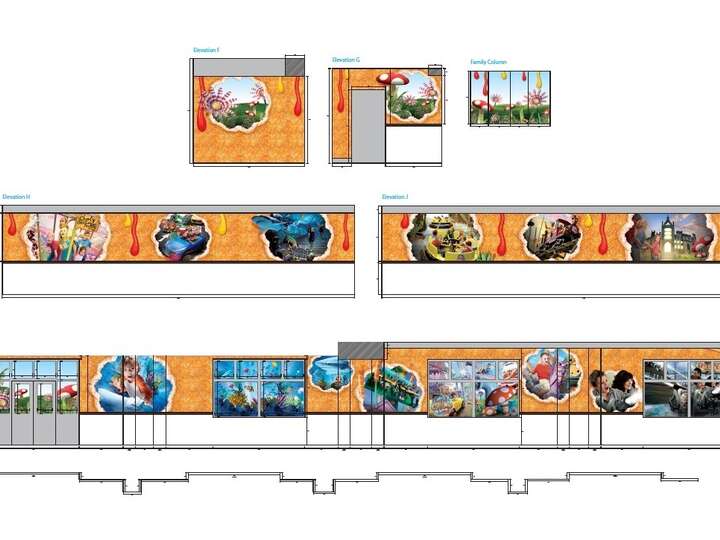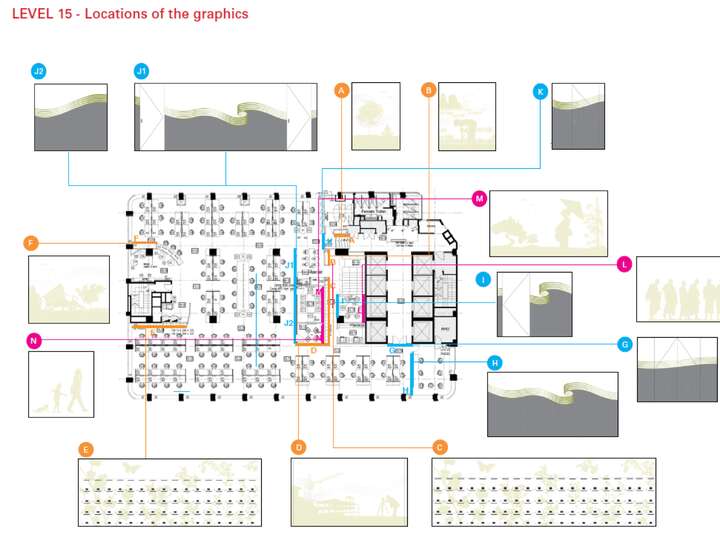 Our in-house team of talented creative designers work on a mix of design projects, assisting our clients' design and branding agencies to embody their strategies and concepts into physical brand solutions.
Drawing on six decades of experience in the signage & graphics industry, we ensure that what we create actually works in reality. Anything from simple brand implementation on a few vehicles to full-on interior and signage design for entire football stadiums, we've helped transform them.
We create design-led branding solutions that not only look the part, but also communicate and engage with the viewer quickly & effectively.
If you need help earlier in the process, developing brand strategy & identity, we can leverage the skills and resources of the Global Image Management network.
Technical Specifications
We'll guide product selection, ensuring you select the right materials for your designs, application, asset types & budget. We'll look at operational needs, performance & whole-life cost requirements to ensure the right materials for the right job.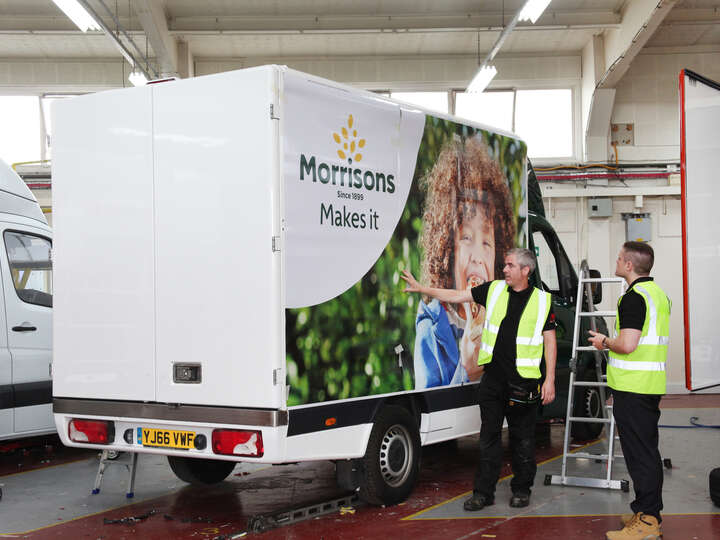 Hand in hand with design, comes specification. After understanding what you want to achieve creatively, what problems you want to solve and the physical environments we are dealing with, we work on the technical details.

Naturally, we'll undertake full surveys, taking accurate dimensions and templating then start to build a technical specification using suitable components - fixtures, fittings, sign hardware, graphic media, paint systems, etc.
We'll create prototypes, carry out colour-matching and provide sample finishes, so you can make informed decisions from the outset.
We use tried and tested products that we know work, have high quality and performance credentials and meet safety compliance requirements.
Making sure solutions are fit for purpose is obviously key, but we also have an eye on value and economy. Making sure they work for your inital budget and long-term cost structure also plays a vital part in the specification.
Products that last, save money over time.
Warranty & Support
As an authorised manufacturer and installer for leading graphics and branding material suppliers, including 3M, Arlon, Avery Dennison, we are able to offer comprehensive warranty and support services to protect your investment and give you peace of mind for the life of your project.

Learn more