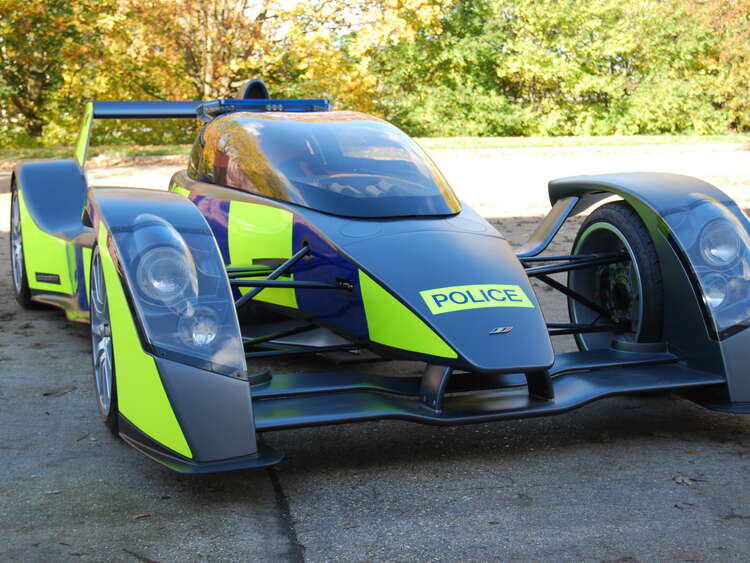 Metropolitan Police - Caparo T1
November 09, 2007
The Metropolitan Police has raised the bar again with its latest in wild RRVs (Rapid Response Vehicle). First a Lamborghini Murciélago LP640, then a Lamborghini Gallardo, and now the super-cool, British made Caparo T1.
As seen on both Top Gear and Fifth Gear, the Caparo T1 is capable of 0-60mph in around 2.5 seconds (pushing on to 100mph in just 5 seconds) and true supercar performance with a max speed of 200mph. Made by Caparo Vehicle Technologies in Basingstoke, Hampshire, the T1 is being used by the Metropolitan Police as a show car to help engage young drivers and educate them about the dangers of speed.
After assisting the Metropolitan Police with a number of promotional vehicles over the past few years, Aura Brand Solutions was asked to create a bespoke police livery for the T1. Using 3M reflective materials, we converted distinctive police Battenberg markings, which it then applied to the car.
Although never to be an official police vehicle, the Caparo made a special appearance at the recent MPH Show '07 at London Earls Court and the Birmingham NEC, making quite an impression on the many visitors.