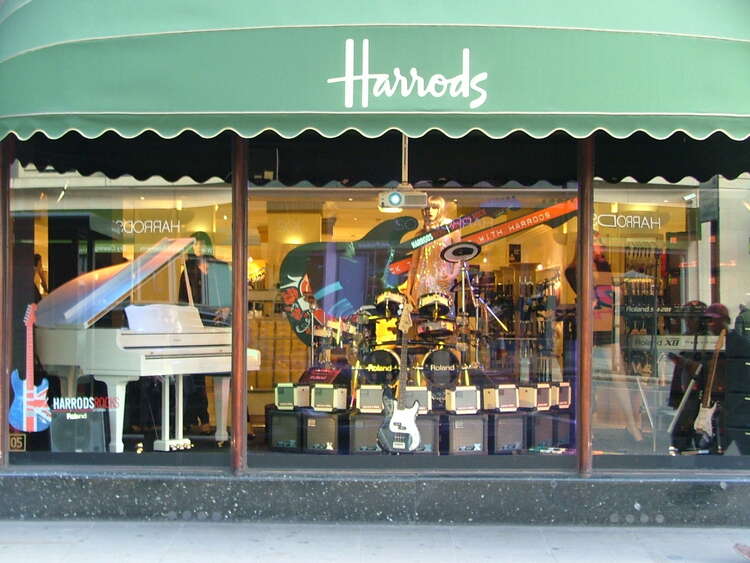 Rear-projection makes Harrods rock!
June 19, 2007
London's premier department store, Harrods, has recently been home to a lively event, Harrods Rocks – centred on the life and times of the electric guitar. The event was promoted with an equally lively, and highly-innovative, window display that really attracted the crowds.
We needed a really stunning visual introduction to this promotion, and I am delighted by the truly amazing effects that the team was able to achieve with this leading-edge technology. It's fantastic!
Head of Window Design, Harrods
Innovative back projection Using 3M's new Vikuiti Rear Projection Film and 3M Digital Signage Software, leading self-adhesive graphics converter, Aura Brand Solutions was able to add a striking additional dimension to the evocative window display. By cutting the self-adhesive projection film into the shape of an electric guitar and installing back projection and image-limiting mattes, the Aura Brand Solutions team was able to project precisely-positioned rock videos (no image overspill) on to the 175cm-wide guitar-shaped projection screen.
The projected images were high definition, and in vibrant colour day and night – the display did not involve any ugly cables or wires that might have spoiled the effect.