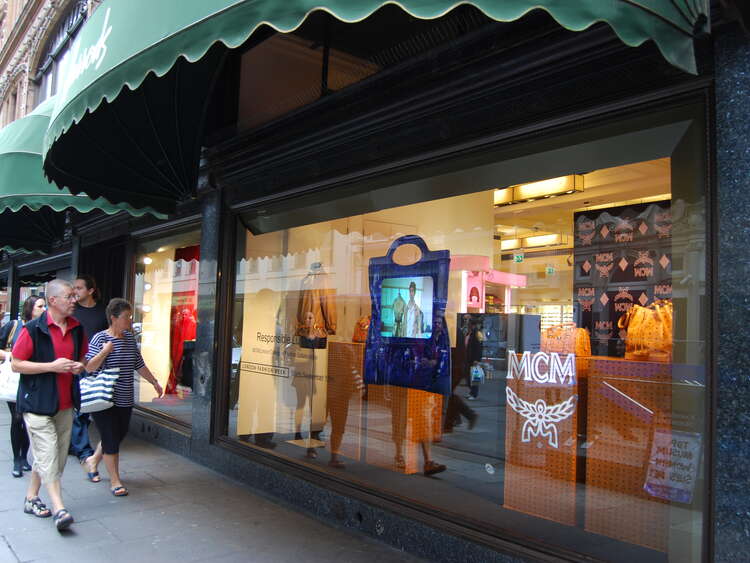 Harrods window projects using Aura Graphics retail display experience
September 05, 2008
During London Fashion Week 2008 the capital's largest department store, Harrods, was showcasing products from the MCM brand's fashion competition.
Design students competed by creating a number of new designs revelant to the MCM range. The winning designs featured in one of the Harrods' store windows - as seen on ITV's GMTV/LK Today programme.
Harrods wanted to enhance the window display and integrate some dynamic video content of the students with a static fashion image. It was important that the display was viewable during the day, even in direct sunlight, for the large number of pedestrians passing the store by the Knightsbridge Tube exit.
Using 3M's Vikuiti Rear Projection Film and a digitally printed vinyl surround which mimics an MCM handbag, leading self-adhesive graphics and digital signage company, Aura Brand Solutions was once again able to provide Harrods with the perfect solution.
By cutting the self-adhesive projection film and installing back projection equipment and tailored content management software, the Aura Brand Solutions team was able to project video content on to the window. The projected images were high definition, and in vibrant colour day and night, and the display did not involve any ugly cables or wires that might have spoiled the effect.
View the GMTV video featuring the window installation