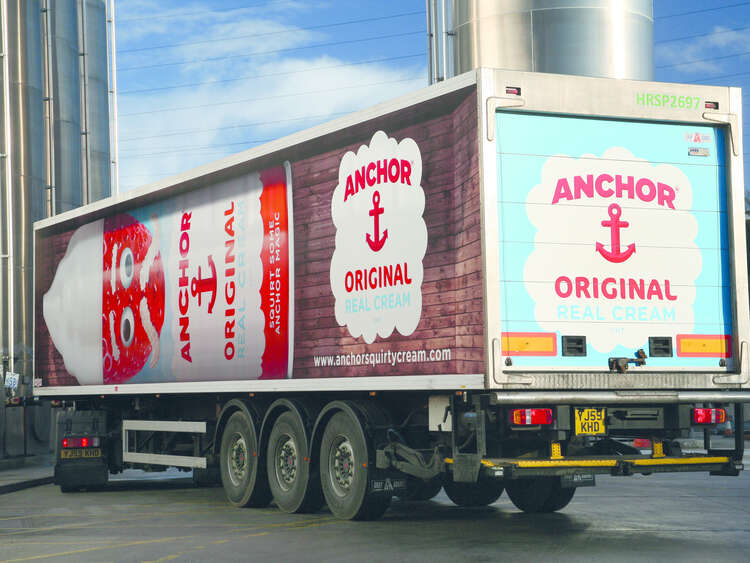 Arla chooses Aura Graphics truck advertising
March 10, 2010
The brand team at Arla Foods was looking to add weight to the relaunch of Anchor Squirty Cream and tasked Aura Brand Solutions with promoting the brand on a number of the national distribution fleet. Working closely with Arla's creative agency and logistics division, we successfully completed the branding of 15 trailers with a southern region campaign bias.
Ensuring excellent print quality and brand presentation is key to the customers we deal with and Arla is no exception. We specified industry leading 3M materials complete with a Scotchprint Premium Fleet Warranty, giving Arla peace of mind that its brand is in safe hands.
The creative was specifically designed for the truck platform and it shows! The campaign is very eye-catching and is a welcome sight on the nation's road network.