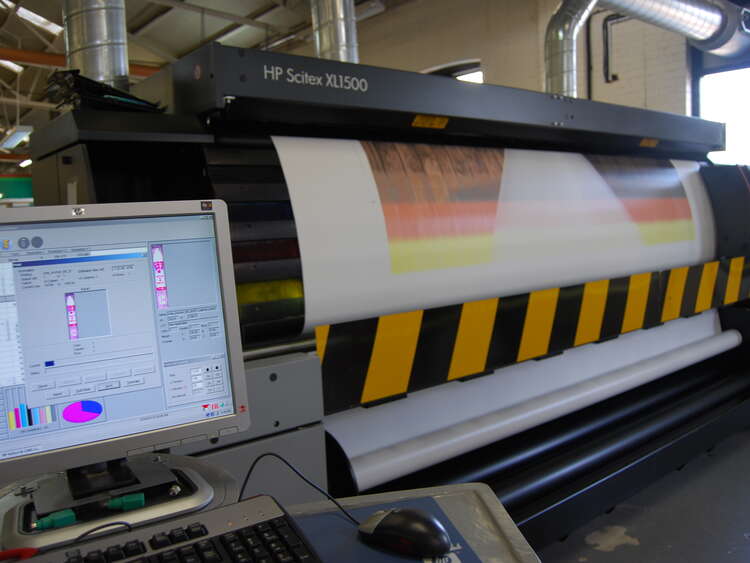 Aura increase capacity to XL
January 02, 2010
Aura Brand Solutions took delivery of its latest wide-format printer just before New Year. The HP Scitex XL1500 is a fully automated digital print machine capable of printing media up to 3.2m wide in 8 colours and is an excellent solution for printing a wide range of superwide-format applications.
Its high versatility, productivity, and print quality enable the fast and consistent production of superb quality printed graphics with accurate colour reproduction and image resolution. We are able to print to a mix of substrates up to 10mm in thickness, including self-adhesive films, vinyls, banner materials, mesh, canvas wallpapers and printable carpets. Adding the die-sublimation upgrade means we can easily switch from UV solvent inks to printing on a range of textiles and fabrics.
The majority of the machine's current output is in the production of our recyclable campaign skin inserts for our truck advertising frame system, along with more traditional printed banners.
The addition of the XL1500 to our already expansive selection of graphics production and printing technology further demonstrates our on-going commitment to provide the latest and leading products and services in the commercial graphics markets. Products and services that are controlled in-house to ensure you receive the best in quality and support.