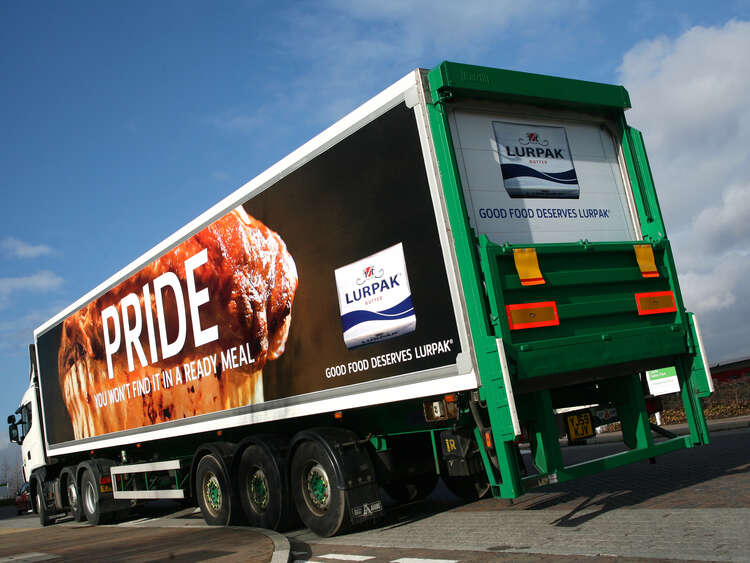 AURA - Changeable vehicle messages help Lurpak extend advertising reach
February 18, 2010
ride. Exactly what everyone at Aura Brand Solutions was feeling about our latest work for leading dairy brand Arla Foods.
Not only were we asked to handle the latest Lurpak truck branding campaign, but we were also delighted to equip a large portion of the Arla fleet with the Traxx™ Vehicle Frame System.
All new Lurpak campaign trailers now utilise this flexible advertising platform with the national distribution trailers currently displaying the three key messages of the recent award-winning Lurpak campaign.
Account Manager to Arla Foods, Allan Hamilton, commented "Arla's desire to change the brand messaging regularly made our vehicle frame system a clear choice for both the logistics and brand teams. The creative is superb and really stands out on the roads."