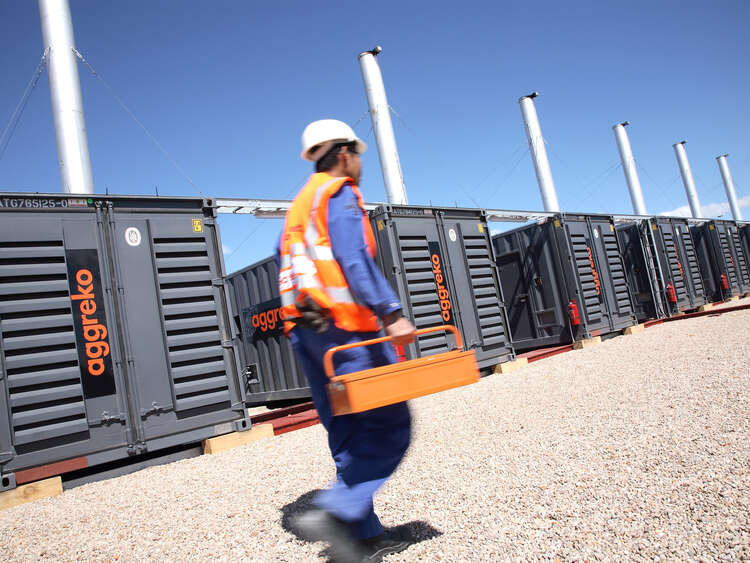 Durable sign solutions for Aggreko
November 10, 2010
Aggreko Plc has recently made a welcome return to our client list. Having supplied Aggreko, the world's leader in the provision of power rental, with aluminium signage for its power generators for a number of years before losing out to intense price pressure from international suppliers, Aura Brand Solutions is pleased to have won back the business.
After creeping costs in transportation and product price from existing suppliers, Aggreko asked us to reassess its requirements and offer an alternative framework for the supply of its generator signage requirements. Looking at the whole cost structure, we were able to show higher quality levels, specifications and shortened logistics chain at competitive pricing, resulting in a better overall offer to Aggreko's procurement team.
Allan Hamilton commented, "Aggreko has long been a name that we wanted to win back. It was great to be given the opportunity to work with them again and it became clear from the initial meeting that our high levels of quality and service were held in high regard."
The successful completion of the initial requirement for almost 800 sign panels had an immediate result, and after a stringent tender process SSDM were successfully awarded the supply of all generator signage requirements for 2011 and beyond. Our commitment to quality & service were key strengths in securing a long-term supplier agreement with the company.
With Aggreko's assets usually operating outdoors in a variety of environments and climates, it was important to deliver a solution that uses the highest quality components to ensure long-term performance and durability to cope with the elements, maintaining the integrity of the Aggreko brand and corporate colours. Our signage solution meets all those needs, whilst also providing additional peace of mind to the customer with a full product warranty.