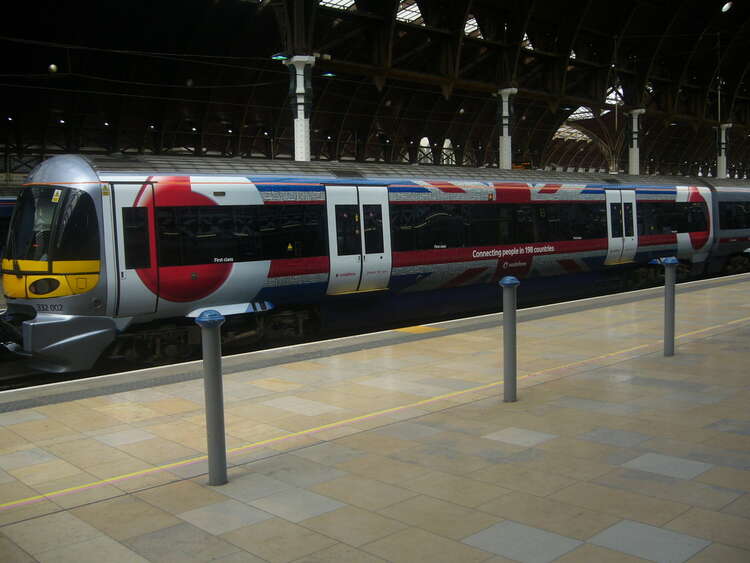 Trains all wrapped up for Heathrow Express & Vodafone
May 09, 2011
The first Vodafone Union Jack branded Heathrow Express train rolled into action on Saturday 7th May.
The carriages have been wrapped by Aura Brand Solutions (previously SSDM) in an iconic Union Jack design, along the length of the train and bearing the slogan 'Connecting People in 198 Countries' highlighting Vodafone's global network at home and abroad.
The design is made up of 600 place names from countries around the world with the first wrapped train in service from Saturday 7th May. The rest of the fleet being completed by the end of June.
Richard Robinson, Managing Director of Heathrow Express said: "This innovative train wrap creates an eye catching image which is sure to engage our customers. The power of a brand such as Vodafone when placed on a service like Heathrow Express in this distinctly British design will appeal to our UK and international passengers alike."
Aura Brand Solutions has been providing promotional wrap and standard livery for Heathrow Express for a number of years and we continue to maintain a healthily relationship with the operator.