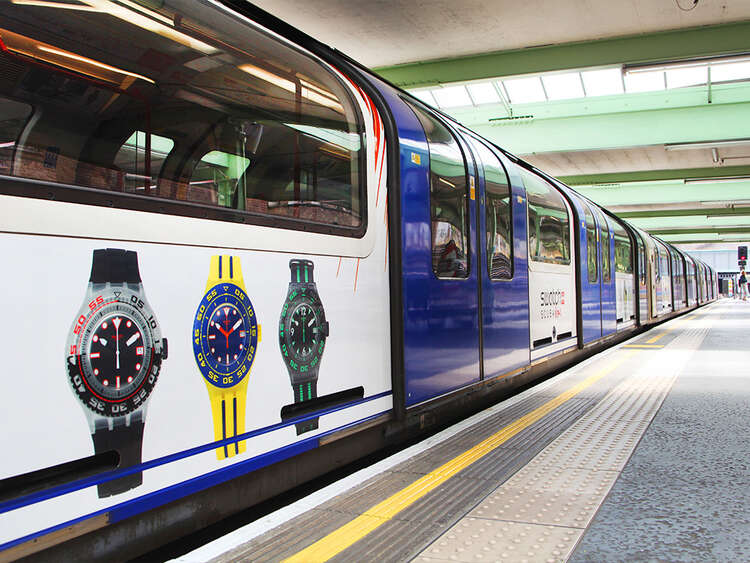 Aura Brand Solutions & Swatch take a tube train underwater
July 05, 2013
This is a big year for Swatch watches with celebrating their 30th anniversary as well as launching its newest watch collection – Scuba Libre. Aura Brand Solutions helped launch its coinciding advertising campaign on the Central Line tube network for London Underground and CBS Outdoor (now Exterion Media).
The project involved us wrapping an entire central line tube train for the advertising campaign that ran for three months over the summer. The campaign wrapped tube train focuses on the "Scuba Libre – Mad about the Sea" concept, featuring bright sea urchins and watches on the tube panels. Tube car panels inside of the train also advertised the new Scuba Libre watch collection by Swatch.
Swatch this space - With our experience with working with Transport for London and CBS Outdoor, we are seeing an increase in the wrapping of tube trains for brand and product advertising.