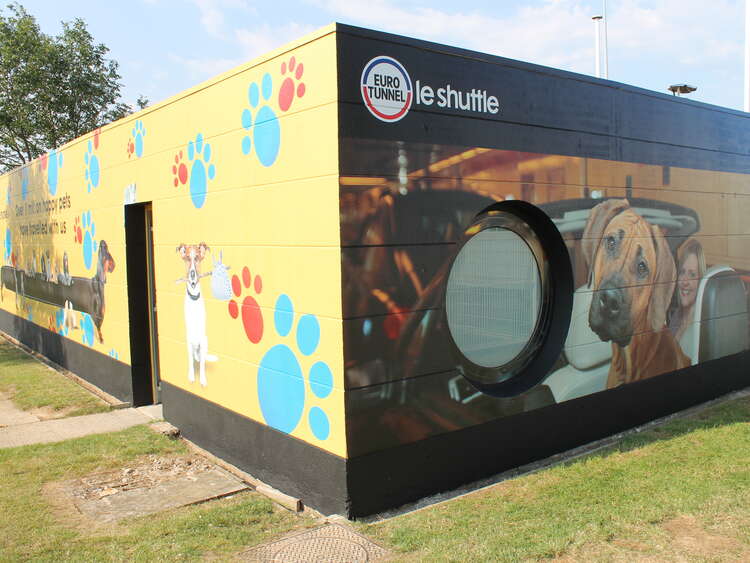 Exterior wall graphics transform Eurotunnel's Pet Reception
August 04, 2013
This project follows on from wrapping one of Le Shuttle carriages earlier this year, for the travel firm's "We Love Pets" campaign. This advertising campaign celebrates Eurotunnel having transported over 1 million pets between the UK and the Continent – more than any other cross channel operator.
The Pet Reception building is the location where customers 'check-in' their pet before it is allowed to travel. The idea for the architectural exterior wrap was for the building to be made more prominent as you approach the check-in areas of the port. A team from Aura Brand Solutions Installation Department prepped and wrapped the building in just four days using just over 120m2 of textured wall film – a first use of this product for Eurotunnel.
Our graphic work on the building also included painting the door and window recesses and lower wall areas, along with finishing corner areas with black aluminium trim to ensure a seamless and lasting finish.