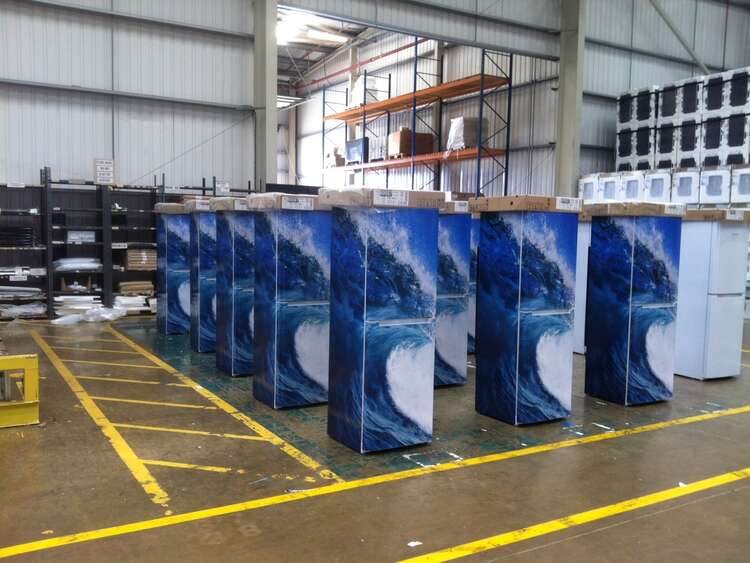 Keeping it cool with graphic vinyl wrapping
September 20, 2013
In the past we have wrapped fridges for Indesit with branded designs for football clubs including Arsenal, Inter Milan, Paris St. Germain and Shaktar Donetsk as well as some for Disney's Cars 2 Movie. But this year, it was all about the other side of the North Atlantic Ocean. These American styled fridges were for Indesit to exclusively sell through one of it's channel partners BrightHouse (the rent-to-own retailer) in the UK.
We produced over 150 stunning high-resolution fridge wraps in three American inspired designs for this exclusive range. We sourced the image options and created visual mock-ups for Indesit to choose from. From there we took care of all the image licensing and created the high-resolution print files to produce stunning wraps in three American inspired designs.
Being set for the consumer market, the standard of the finished product had to be of the utmost quality and application had to perfect. We used high durable materials from 3M for the printed graphics and our highly skilled graphics installation technicians applied the wraps to ensure that this was the case.