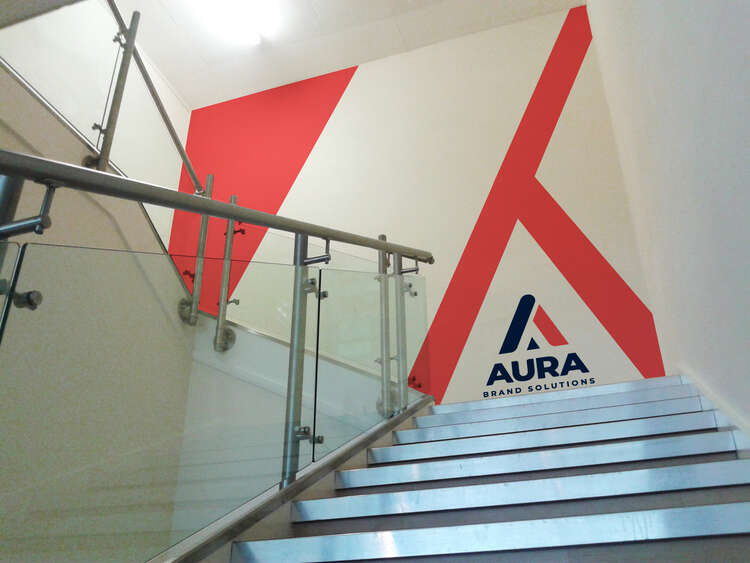 Rebrand Update - Aura Graphics coming soon!
February 16, 2013
More exciting changes ahead as we get ready to fully re-brand as Aura Brand Solutions. Just over a year since bringing SSDM & Fenn Graphics together as one company the time has come to unify our identities.  
Since our holding group's acquisition of Fenn Graphics back in July 2011 and the renaming of Supersine Duramark Limited to Aura Brand Solutions Limited in January last year, work has been continuing behind the scenes to bring our operations closer together.
The integration of our organisation under the Aura Brand Solutions banner is well under way and in due course we will be retiring the well known SSDM and Fenn Graphics brands to operate solely and fully under the Aura Brand Solutions brand.
This exercise is not merely the completion of the full rebrand or our company, but a long-term plan to provide even better products, service and support to our customers. It involves significant improvements to and expansion of our IT infrastructure, processing systems and ensuring common best practice across both our facilities - Lowestoft and Stoke-on-Trent.  The task brings with it significant challenges, but also exciting opportunities for the future of our business.
The launch of our new look under the Aura Brand Solutions brand will take place in July. From that time all communication will be from Aura Brand Solutions and the www.ssdm.co.uk and www.fenngraphics.co.uk websites will be replaced by a new www.aurabrands.com site.
Rest assured your day-to-day dealings with us won't change and we will continue to provide you with the best possible service and quality graphics products you are accustomed to.
Further updates will be provided over the coming weeks.
If you would like to talk to someone or have any questions
Please speak directly with your account manager
Please call us on 0845 0525 241
Please email us at talk2us@aurabrands.com