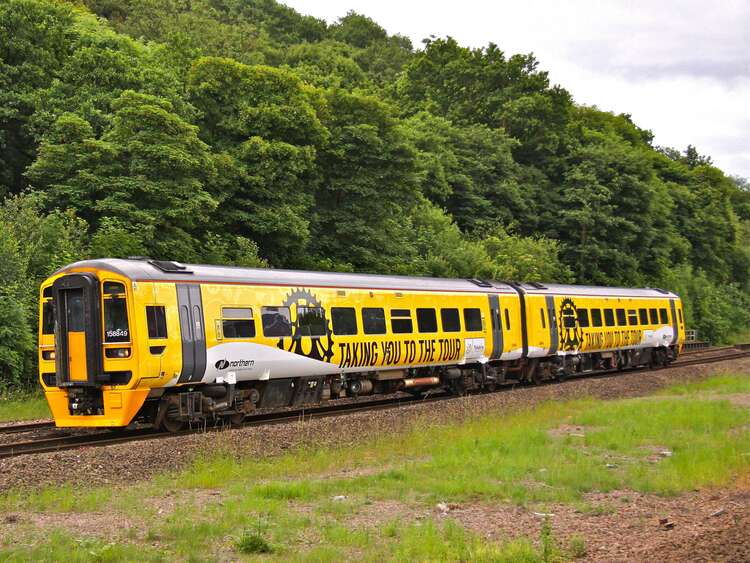 Tour de France train wrap for Northern Rail livery
July 03, 2014
We've worked closely with Northern Rail's customer experience team to design a unique livery to celebrate the visit of the Tour de France to the UK and Northern Rail's part in getting spectators along the route easily and cost effectively by train.
Aura Brand Solutions were tasked to come up with the design of the train wrap, ensuring it met the guidelines required and got across the "Taking you to the Tour" message.
As well as designing the wrap, we also surveyed the vehicles, took care of removing the existing Northern Rail corporate livery, repairing the train body and the production and application of the new self-adhesive train graphics.
The project involved careful planning and project management to get the train completed on time and with minimum disruption to passengers. The train was out of service for just four days whilst we completed the installation works.
What seems like a simple job actually involves taking care of a lot of details. From template creation, print and colour samples, to stripping existing graphics, preparing the surface by dealing with excessive dents and corrosion, cleaning and de-greasing and then applying new graphics. But it doesn't stop there, we also had to finish off the livery with the all important mandatory safety and information labels that due to the design of the wrap being predominately yellow, we had to reproduce from scratch to make them compliant with rail safety regulations.
The train wrapped in its vibrant design, featuring bike parts such as cogs, pedals, chain linkages, frames and spoked wheels will be making its way along key parts of the route throughout the Tour.