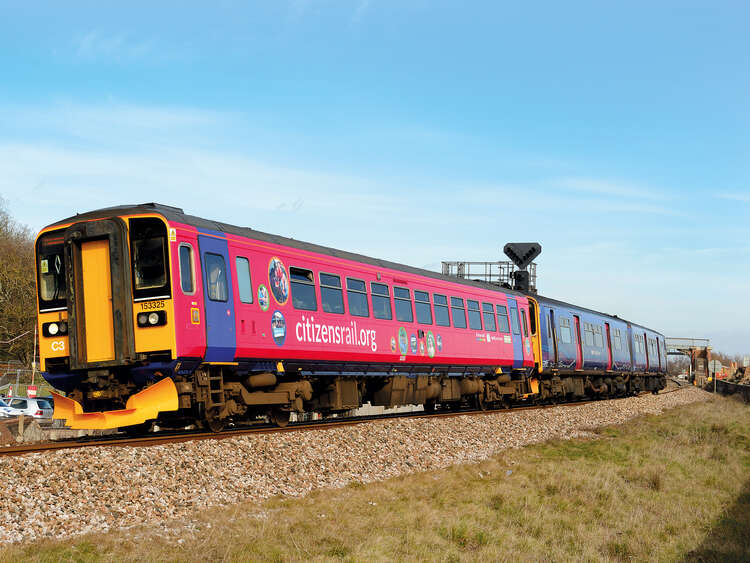 First Great Western wrap for Citizen Rail
March 17, 2015
We've recently helped First Great Western with a promotional train wrap communicating Citizens' Rail's latest community engagement projects across the South West of England.
First Great Western recently asked us to provide our train livery and refurbishment services to re-brand a former London Midland-liveried Class 153 train. The project entailed removing the old London Midland graphics, repairing cosmetic damage and preparing the surface ready for new self-adhesive decals to be applied. One of the carriages was a full wrap design as part of a collaboration with Citizens' Rail and Devon Cornwall Rail.
The graphics were printed on 3M rail industry specification and were installed at First Great Western's headquarters in Swindon. The design of red and blue "photo bubbles" show photographs to celebrate the different types of community engagement projects undertaken by Citizen's Rail, ranging from trails, master-classes and volunteering projects. Citizen's Rail is an EU project's to develop regional railways with the involvement of their local communities.
The rest of the train was liveried in the standard First Great Western branding that Aura Brand Solutions have printed and installed since the start of the franchise back in 2006.