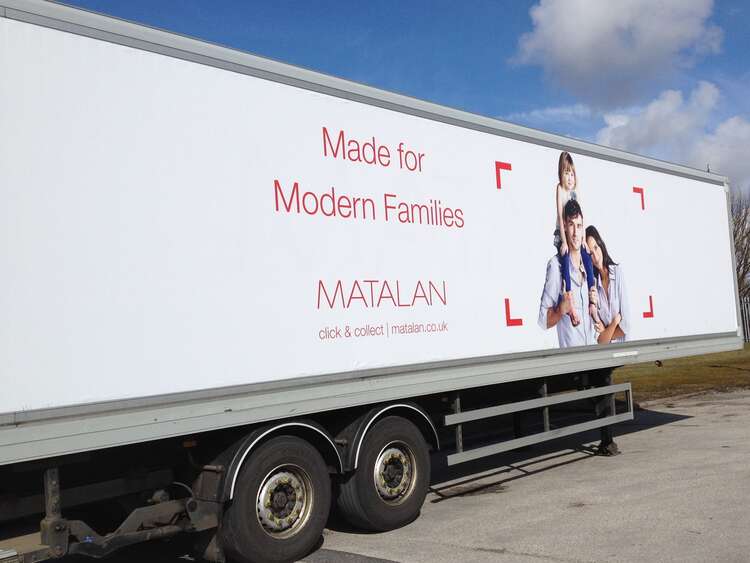 Promotional graphics Made for Matalan
May 18, 2015
Flexible vehicle advertising is key to Matalan and their promotional campaign - "Made for Modern Families" - which launched at the end of March.
Aura Brand Solutions continue to help Matalan use their entire fleet as a quick and easily changed advertising platform to bring their latest marketing messages to the nation's road users and mobile population. The newly branded fleet livery carrying the "Made for Modern Families" campaign integrates with other media channels used in Matalan's advertising strategy, such as its 48 sheet billboard project as well as it's in-store promotions.
The rebrand of the fleet began with the removal of the existing campaign and its replacement with the new 'MFMF' campaign graphics. The installation teams used self-adhesive for the double deck trailers and vehicle media banners in our quick-change vehicle advertising system for the single deck variants. A full seasonal promotional campaign sees us change the vehicle graphics on over 200 Matalan trailers in just 12 weeks.
This campaign demonstrated the continuing support and value our customers have in the truck media platform and it is particularly great to see the medium being used as a fully integrated and integral part of this brand's wider marketing activity.