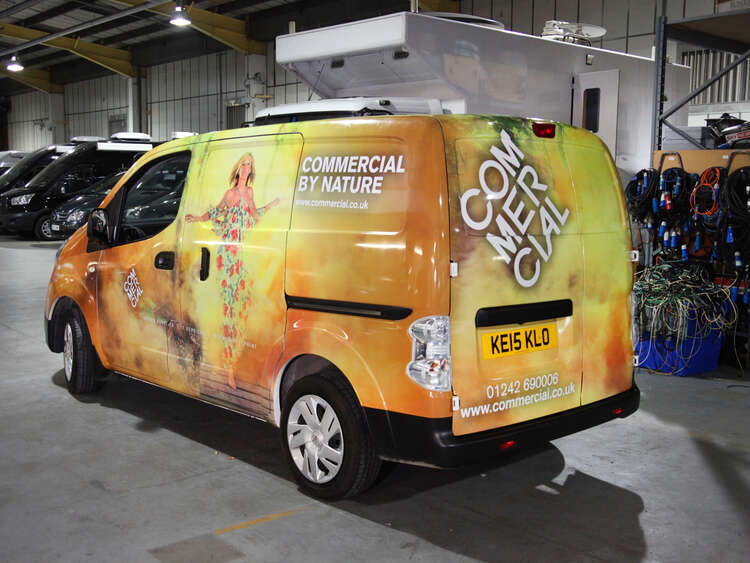 Commercial Group eco vehicle branding
July 24, 2017
Commercial Group has renewed part of its delivery fleet with a fully electric van. Aura has supported this move towards zero carbon emission solutions by ensuring the fleet livery is as green as possible too. Using the latest non-pvc self-adhesive films and latex print technology these vans deliver a clear environmental message.
The business services specialist is committed to ethical, sustainable and responsible operations. As a Go Ultra Low Company with a number of hydrogen fuelled vehicles on its fleet, Commercial Group is now deploying additional ultra-low emission vehicle technologies to further reduce the environmental impact of its fleet activities.
Working closely with its marketing team, we delivered a vehicle branding solution that matched the customer's environmental philosophy. We used 3M's latest non-pvc self-adhesive film and laminate, from its sustainability focused Envision range. Printed using solvent-free latex technology, this specification means the fleet's new Nissan NV200 electric van can confidently promote the company's green story.
Known for its colourful, image-led livery designs, it was essential to ensure there was no compromise on quality or performance for the client. The 3M Envision wrapping film lives up to these expectations and being a 3M Select Platinum Partner means our customer has reassurance and peace of mind with a comprehensive warranty solution.
#commercialbynature
Check out the video below to see the prototype full wrap installation: