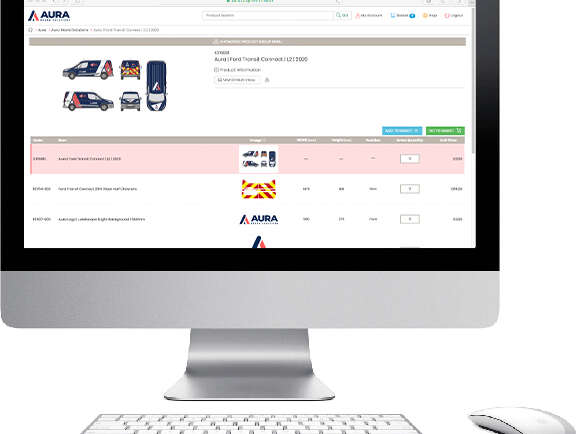 New online ordering enhances accident damage parts service
September 04, 2017
Our aim is to ensure that your vehicles are back in action quickly and looking great again after an accident. Our accident damage service and online ordering system helps us do this by getting replacement livery parts to your repair network quickly & efficiently to maximise vehicle uptime.
We led the industry when we launched the first ordering website for replacement parts over 15 years ago. Although some have followed in recent years, many vehicle graphics suppliers are still not providing what we see as a fundamental part of the livery management process. Being a key part of our aftercare programme, we've always tried to make improvements and keep our system inline with changing customer demands.
After significant planning and back office system implementation, we redeveloped our whole platform. The goals were simple:
To make it quick and easy to use;
To speed up order fulfilment;
To keep customers in the picture every step of the way.
Piloted by one our largest fleet customers last year, the feedback has been really positive. Not only has it streamlined the order process, it's also provided valuable order tracking capabilities. Since its successful launch we've been migrating a number of other customers and users to the platform. We expect to move all existing users of our legacy system before the end of the year, joining several new clients already enjoying the enhanced service 
We believe our new system is one of the most comprehensive and versatile for fleet operators and their repair partners. Combining it with the information in our core MIS system means we also have the ability to provide measurable KPI and accident damage reporting for those responsible for fleet management. This data really helps our clients review and manage their livery requirements, purchasing and accident damage trends. 
Not only used for vehicle livery, our new ordering system is also working for other parts of our portfolio, including our labelling, architectural and rail markets. Thanks to its flexibility it caters for multiple ordering scenarios and product set-ups.
Existing users can find information on accessing both our new and legacy systems here: Links to online ordering login