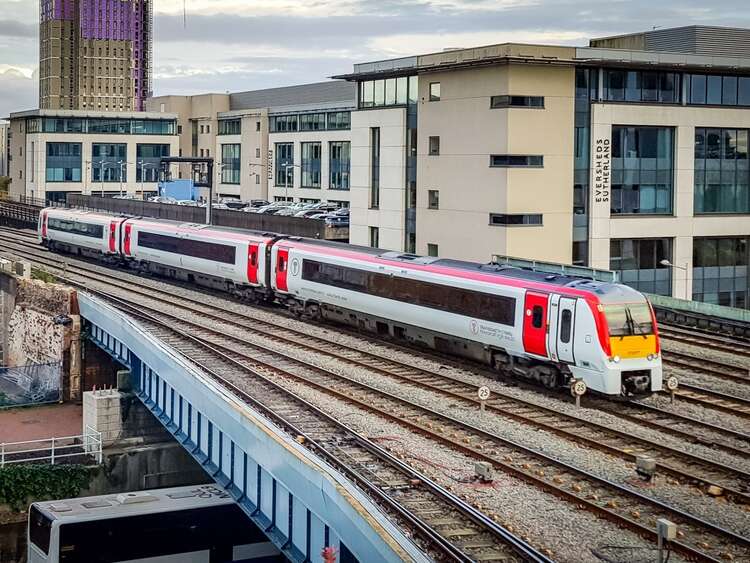 New Livery for Transport for Wales
November 14, 2018
Aura Brand Solutions have assisted KeolisAmey & Transport for Wales with the launch of its new franchise that covers rail services for the Wales & Borders region. KeolisAmey approached Aura to rebrand its launch trains to make this new brand land with impact.
Transport for Wales Rail Services is an operating partnership between Keolis and Amey, and with this new franchise they have set the wheels in motion to improve rail travel throughout Wales and its borders. Investing massively in its rolling stock, KeolisAmey will also be investing in better railway stations. You can find out more about the Wales & borders franchise here.
When discussing the project with the client, Aura wanted to not only give the new franchise the best aesthetics, but also make the project as green as possible. We suggested the use of 3M's new Non-PVC film 480mC. KeliosAmey agreed, making it the first rail operator to use this sustainability-focused self-adhesive graphic film.
The project involved stripping all the carriages, full preparation of the surfaces and repainting before applying the exterior rail livery. Working on the main Alstom train depot in Chester, we applied the printed films to two and three car configurations of the Class-175 diesel trains, along with a couple of two-class 143 Pacer train sets serving the Wales & Borders network. All the removable train parts, such as cab skirting, were taken to our fully approved in-house paint-shop for refinishing. 
Our project management and installation team coordinated and carried out all the work over a single weekend for each set of carriages to ensure there was no disruption to passengers. We also employed local Welsh workers to support our core team with the scope of works, helping to boost the local economy.
You can see the video of the work below:
If you're interested in any services from Aura Brand Solutions get in touch to see how we can make your rolling stock stand out on the track.