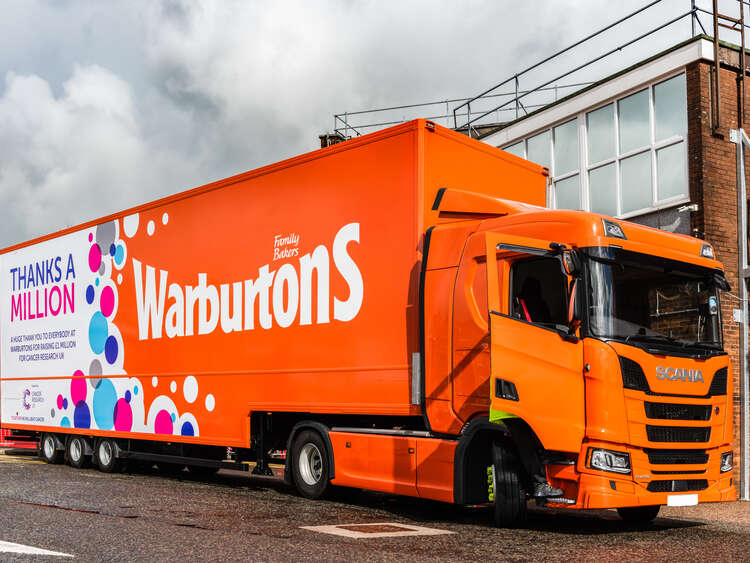 New Warburtons trailer livery in aid of Cancer Research UK
October 17, 2018
Aura Brand Solutions recently wrapped one of Warburtons' trailers to celebrate its fantastic work raising £1 million for Cancer Research UK. This fundraising milestone was hit thanks to the dedication and generosity of the Warburtons' employees with the Warburtons' family adding to the money raised.
Warburtons, the UK's largest bakery brand, has a massive 140 years' experience in the Baking Industry and produces over 2 million products each day.
As part of the bakery brands involvement with Cancer Research UK, it wanted to celebrate the significant achievement of raising £1 million. Working closely with the marketing team at Warburtons, we helped to deliver a new trailer graphic that would make a big impact on the UK's roads.
The project included the design, production and wrapping of one of the company's national distribution fleet trailers, making it a great platform to promote the brilliant work of Warburtons and Cancer Research UK.
Does your fleet need a temporary livery to help celebrate charitable milestones or do you just want to freshen up your fleet?
Get in touch and we can help you with your vehicle branding.