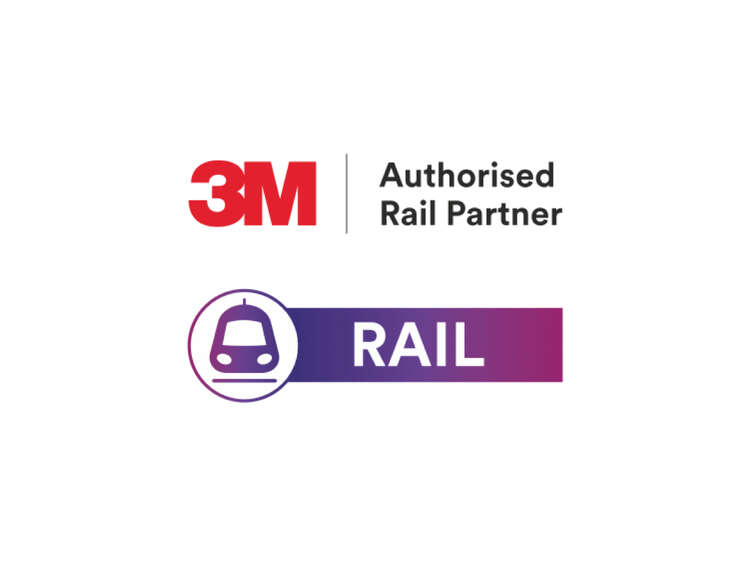 Aura Brand Solutions named a 3M Authorised Rail Partner
February 04, 2019
We are proud to announce that, after an extensive qualification process, we have been officially named a 3M Authorised Rail Partner. 3M recently launched the Authorised Rail Partners programme to give train operators the highest assurance of quality and long term performance for rolling stock interior and exterior graphics.
We have been working closely with 3M as a Partner for over fifty years. As one of only two Authorised Rail Partners it allows us to give our customers the peace of mind that their branding will be to the highest standard and be fully covered with an end to end warranty.
To qualify as a 3M Authorised Rail Partner, a company must first meet the criteria to be a 3M Select Platinum Partner, then fulfil additional requirements specifically required for the rail market. These include using only 3M MCS (Matched Component System) products that comply with fire-test regulations and ensuring the vinyl graphics applicators meet the requirements set out by the 3M Endorsed Rail Applicator framework. 3M Authorised Rail Partners must also ensure full traceability and panel tracking for all applications and provide outstanding customer support, all underwritten by the end-to-end warranty.
As one of only two companies to qualify as a 3M Authorised Rail Partner we have many years' experience serving customers in the UK rail sector. We have the products and expertise to help you with everything from rail franchise branding and promotional train wraps to interior surface finishes and safety labelling requirements. Using industry leading products we manufacture and install livery for trains, tubes and trams across the UK.