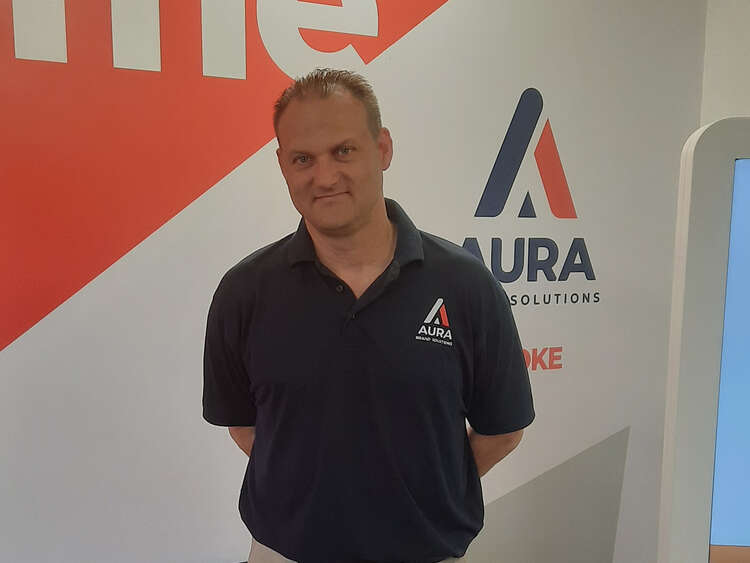 Staff Spotlight: Our National Account Manager of Rail - Casper Gimbrere
July 30, 2020
Working within the rail sector is a highly important aspect of the work that we do at Aura Brand Solutions, and one of the people at the forefront of this work is Casper Gimbrere.
Joining us at the end of November 2018, in less than two years Casper has already made a large impact on the kind of projects we take on within the rail industry – as well as the work he manages within bus, workplace, and creative agency branding projects.
Working across a range of customers like lease owners, Operators, OEM maintenance, refurbishment companies and design agencies he advises, supports and collaborates with them on franchise branding solutions for their fleets.
Of Dutch descent and having lived in the UK for over 25 years, Casper brings a sense of worldly experience and ability to befriend people from all walks of life and backgrounds into the way he works. Super friendly and highly driven, Casper has seamlessly managed to become part of the team and has a lot of knowledge to go around.
We recently had a chat with him about his work within Aura, what he gets up to in his personal life, and where he thinks Aura is headed in the near future.
How would you describe how Aura works within the Rail sector?
It is very varied, as in the rail sector we don't just supply the livery graphics, but also manage full refurbishment/ de-lapse projects and material surface solutions at customer depots for interior & exterior of rail vehicles. So, through our own labour staff's expertise we offer scopes of work like corrosion repairs, paint treatment & repairs, powder coating for cabs, saloons, toilet areas, grabrails on the interiors - but also anti-graffiti and anti-vandalism protective coatings as all these areas are prone to wear & tear from travelling passengers. Which is also one of the reasons why we recently changed our name from Aura Graphics to Aura Brand Solutions as many customers did not realise the full extent of what we can help them with.
I could not do my role without the great expertise and support from my colleagues across different departments. They all play a very important role in delivering the end result.
How did you get involved in the rail industry, and what keeps your current role fresh and exciting?
At a previous company I worked for, I developed and grew the rail sector as a new area to focus on – and whilst it was a new type of industry I had not really worked in before, I have been in the Transport Industry since 2002. Apart from probably planes and submarines, I've supplied many different vehicle solutions to a large variety of Commercial Vehicle types and manufacturers across the globe, so I guess transport is well and truly in my blood!
It is a very interesting and varied role, no day is the same which is why I really enjoy it! Alongside the rail projects, I also get involved in other areas of the business such as workplace branding if companies wish to refresh their premises or rebrand multiple sites through material solutions, signage etc.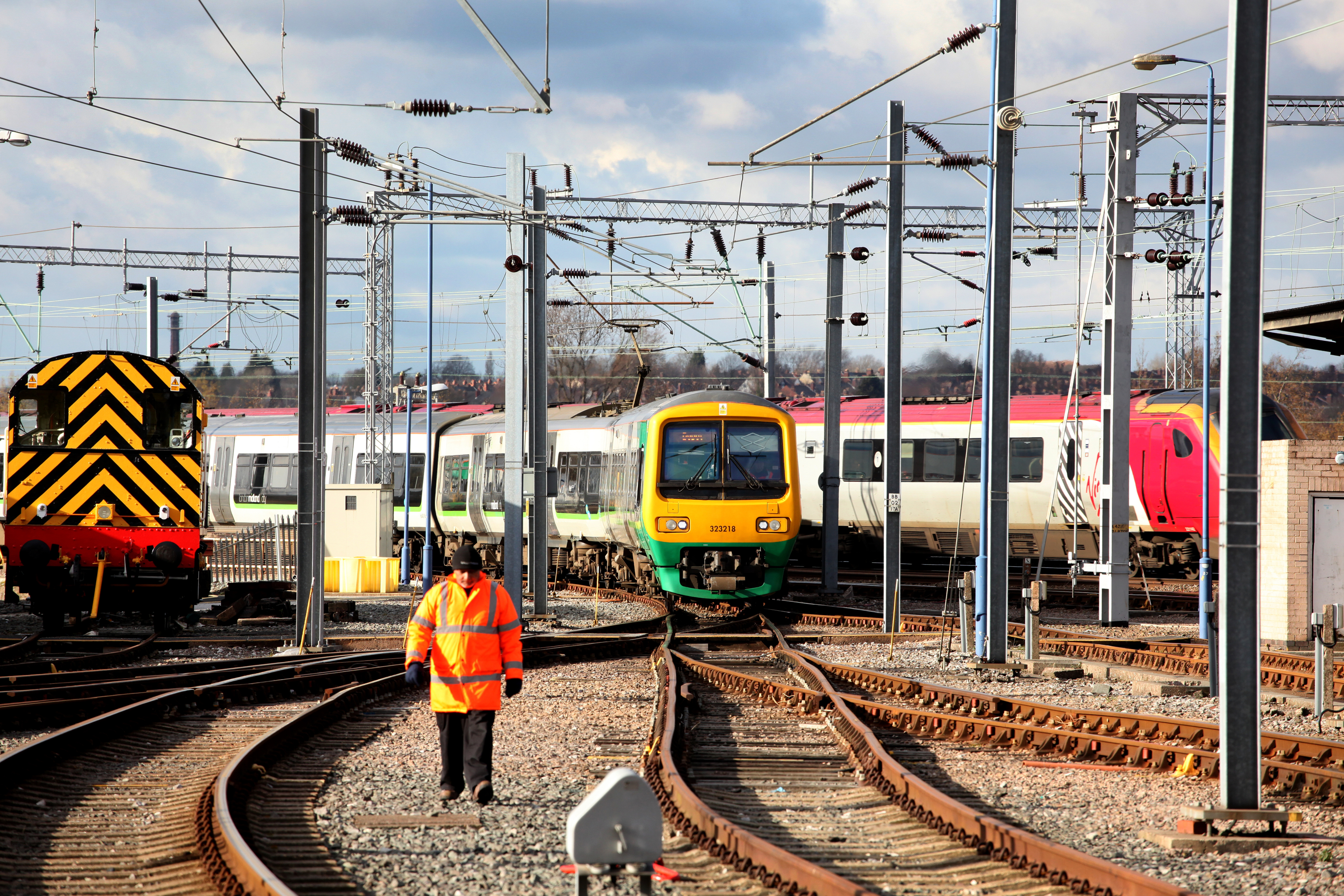 Do you see any obstacles in the rail industry that Aura has the solution for?
The rolling stock in the UK is of a varying age now and we have seen an influx of brand new trains over recent years but there is still a large part of fleets which are 20-40 years old and require regular mid-life refreshes, in terms of heavy engineering components and products. So I believe Aura plays a pivotal role in not only being branding specialists, but to be also a partner to our customers for many different maintenance solutions as an accredited and approved supplier backed up by warranty terms as well.
For me, Aura is all about bringing a brand alive in a project-driven way to differentiate that customer brand in the marketplace. Because the brand says everything about a company, its image and its recognition by the customers they serve. Its effect & importance should never be underestimated or undervalued as brand perception or reputation can be impacted negatively relatively quickly with the influence of social media following nowadays.
Just some of the customers we have worked with in the rail industry
We've heard that you're a bit of an avid international traveller – do any of those places stick out in your mind?
Yes, I've been very fortunate to have studied abroad and worked internationally for the majority of my career as I am multi-lingual. So, I've been to many countries and met some amazing people from all kind of businesses & cultures all over the world!
But whilst there was often no time to enjoy those places, I was lucky enough to spend a weekend in Rio de Janeiro in Brazil at the famous Copacabana beach, to see Sugar Loaf Mountain and the statue of Christ the Redeemer. The buzz in that city and the Brazilian people was pretty special!
What do you do to keep yourself busy in your spare time?
I am somebody who does not always find it easy to sit still, so I've got many different interests outside work. I am too old now to run around and play football but still watch many different sports but also love reading, biking to keep fit in the spring and summer, catching up with friends and cooking, gaming to relax, and music is also very important to me. I am forever singing along loudly in the car, so it's a good job that nobody can hear me!
In the last year I have also got involved in a charity called Time to Change, that works to reduce the stigma around mental health which still exists, and to promote more openness on this. We are all busy people who lead fast paced lives with work and family demands, so I believe it is equally important we share and connect with each other more openly. In the digital age we are now living in we can sometimes lose the ability to communicate or find the time to really talk which can make such a huge difference!
Get in touch today if you're looking for specialists in delivering first-class rail refurbishments and rolling stock rebrands. We'll get your livery seen and keep you going full steam ahead.