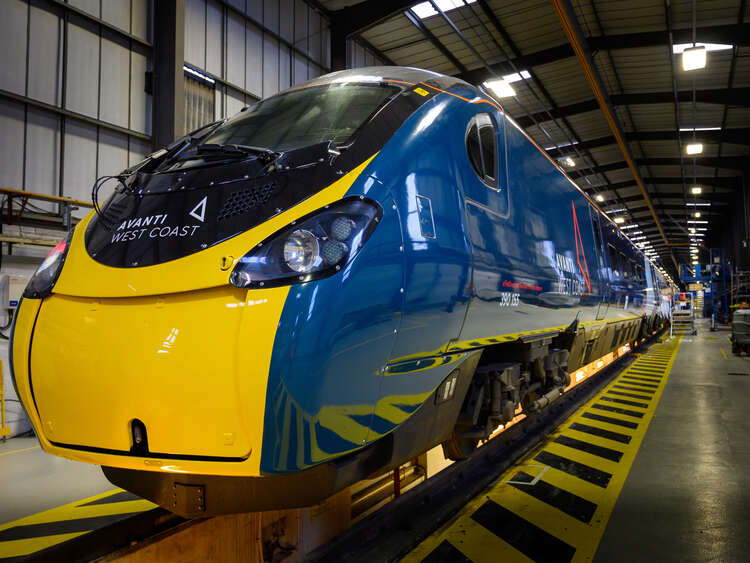 Avanti West Coast Opt for a Green Solution for the Launch of Its Fleet
June 10, 2020
After lots of hard work over the past few months, we are now incredibly pleased to announce that Aura Brand Solutions and Avanti West Coast have signed an agreement for the exterior livery branding on the Avanti West Coast Class 390 Pendolino Fleet, the companies new green solution.
We have been awarded the full refurbishment of the entire Pendelino fleet for Avanti Trenitalia West Coast Franchise, after Virgin Trains was taken over by First Group & Trenitalia at the end of last year.
Working to an agreed time frame, the work will be undertaken at the sites where Alstom maintains the trains across the country, making sure that everything is fully project managed. This agreed programme will include strict social distancing and hygiene rules, in accordance with government guidance, to ensure the health and safety of all those involved.
Keeping things environmentally-friendly is a huge focus for us, so we wanted to give this franchise not only the best finish possible, but also keep the materials and solutions as green as possible.
Avanti West Coast have agreed to use the 3M480 Envision non-PVC vinyl film for the entire fleet, in a joint commitment to sustainability.
The 3M480 Envision film is a high-quality, non-PVC, sustainable alternative for printing large format graphics. It has 12 years durability, a 6 year warranty, and can be used for both external and internal use, due to its impressive weatherproof, self-adhesive qualities.
We especially want to thank both Stephen Stewart, the Procurement Manager for Engineering & Fleet at FirstGroup plc Rail Division, and David Edwards, Graduate Engineer at Avanti West Coast, for working with our very own Director of Rail Division, Tim Locke, in concluding the contract.
With all the plans drawn up it is now time to get underway with the work, and we couldn't be more excited. We look forward to sharing with you the new green solution to the Avanti West Coast branding across their Pendolino fleet over the coming months.
Take a look at this video where we supplied the wrap for the launch of the new Avanti West Coast Pendolino franchise launch, to get a glimpse into what the final livery branding will look like: