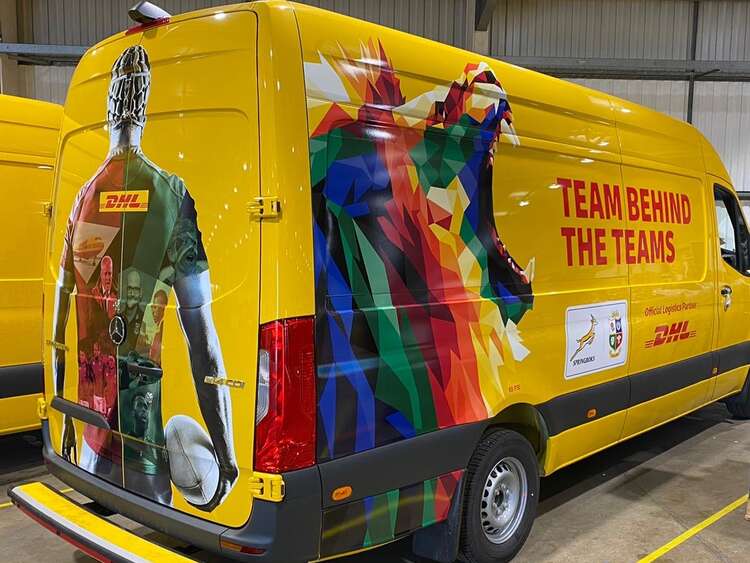 British & Irish Lions tour of South Africa Wraps for DHL
October 12, 2021
13 DHL vans are now operating in three corners of the UK – London, Edinburgh and Newport, displaying wonderfully eye-catching partial wraps courtesy of Aura!
The brightly coloured vans are sponsoring The British & Irish Lions tour of South Africa and take inspiration from the bold colours which will be used by the British Lions team in Jersey.
We supplied and applied the graphics to all the vans ready for deployment training requirements, and prior to the players heading to South Africa for the tournament. Our team designed the vans in terms of where the graphics would be placed for the best effect, before printing them using our non-PVC Eco-film for an ethical approach.
As with all the projects we undertake, design and specification were key in ensuring we got the best results with these original designs. Taking accurate dimensions, templating, and building the technical specification are inherent to a successful finish.
However, the application was the best part, where we saw the branding come to life as the large vibrant graphics transformed the vehicles into unmissable pieces of art!
This was such a fun project to be involved in, and truly showcased how we can make your branding look dynamic and fresh.
Have you spotted one of the vans yet? Get in touch today, and let us know!