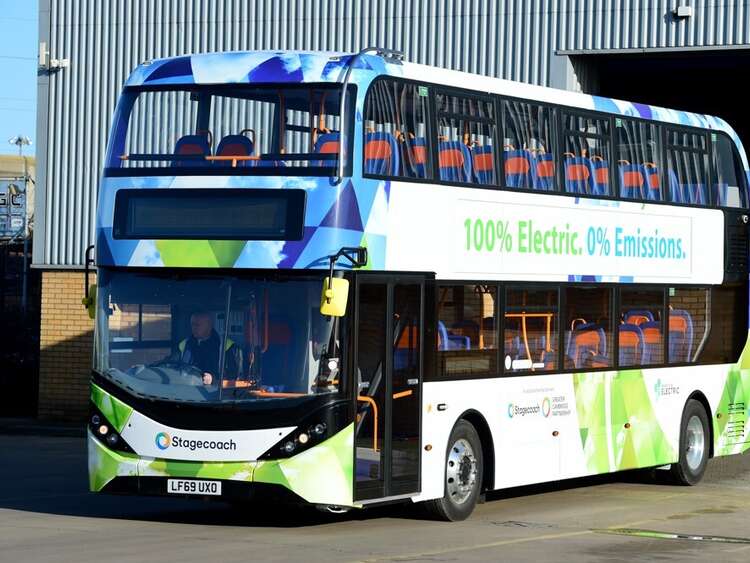 Bus and Coach Branding: Aura's Expert Tips
August 26, 2021
When looking to revamp your bus and coach branding, there are several ways to approach it. It can be easy to forget important aspects that will help keep your livery looking modern and professional, especially when there's so many options to consider.
Here are a few helpful top tips that we've compiled that will give you a good starting point to make the most out of your fleet.
Exterior
The exterior designs of your bus and coach livery are the first point of contact your customers have, and is what advertises your brand to the world. Make sure you capture the attention and imagination of your target market with strong branding and high-quality graphics.
Wrap it, don't paint it
Quick to apply, quick to change, and cost-effective, printed graphics allow for endless possibilities in design. This 'wrap not apply' approach also means less downtime, meaning your fleet can get back out on the road as soon as possible.
Advances in material and print technology now mean that five-year warranties on printed graphic wraps can be provided, making them suitable for longer-term corporate branding as well as promotional advertising.
Perforated Window Films
A great way to implement an eye-catching and inventive full vehicle wrap, while allowing passengers to be able to see out, is to use one-way vision perforated film.
Covering the windows creates an immersive graphic design but also offers privacy for passengers – allowing them to travel with ease while providing outsiders with something interesting to look at.
Interior
Branding does not stop at the exterior. In buses and coaches, interior branding and design can be very effective in advertising your brand message while also helping your passengers with safety labelling and route identification.
Factors such as seats, interior panels and flooring are all now an intrinsic part of the brand experience for customers.
Efficient Labelling
More than any other type of vehicle on the road, a huge amount of labelling goes into a bus or coach. This includes seat numbers, window stickers, directional signage and warning labels.
It's very important at the beginning of the design process of branding a fleet to make sure there's a detailed guide to what type of labelling will go where.
Powder Coating
Powder coating metal surfaces such as rails and grab handles are the best method to ensure a smooth, durable finish while using customised brand colours for a fully integrated branding strategy.
Powder coating can also cut down on time installing or wrapping surfaces, as it can be done quickly and efficiently.
Station, Stops, and Depot Signage
There is a definite move to use livery to distinguish between different levels of service and on-board facilities, especially with new premium offerings.
Your vehicles are the main touchpoint for your customers, but don't forget the importance of your architectural branding and signage. These spaces play an integral part in keeping your branding cohesive and sufficiently signposted.
Whether it's to build your employee's passion for your brand in office spaces or warehouses – or public touchpoints like bus stops and stations. Companies are now increasingly starting to use engaging graphics in these interior spaces to promote brand values.
If you're still looking for ways to get your fresh new fleet out on the road, get in touch with us today for a chat about your fleet branding.
We can help you plan the best options for your livery, walk through in-house design options, and discuss project management solutions that will ensure a smooth rollout of your vehicles' brand identity!