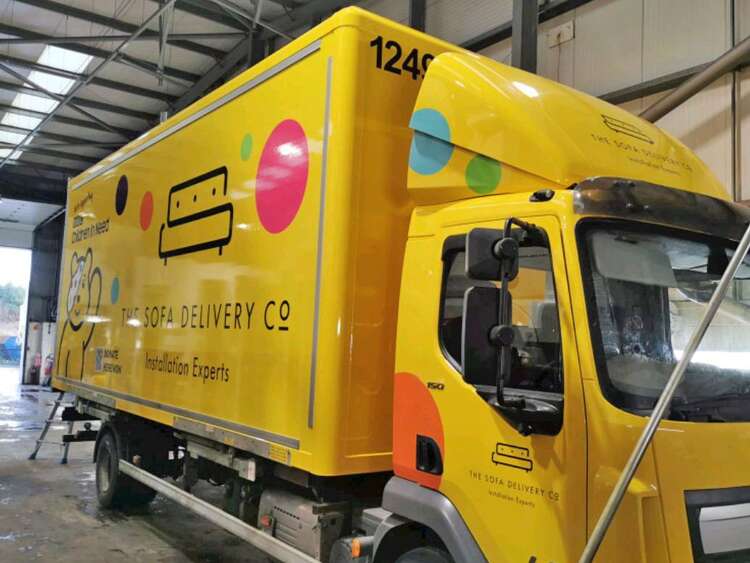 Supporting Children In Need with a Charity Wrap for DFS
December 17, 2021
We were more than delighted to take on this Pudsey Bear themed wrap in support of Children in Need for DFS in November!
Children in Need is an amazing charity that works hard to raise money for children all over the country. They provide invaluable funding to charities and projects who support children affected by a variety of disadvantages ranging from poverty to disability.
We provided the bright Pudsey branding for 14 DFS delivery trucks which included a unique donation QR code, enabling people to scan and donate directly. The trucks travelled nationwide to be seen by as many people as possible in the run-up Children in Need showing on the BBC.
We love taking part in projects that highlight important causes such as this.
Have you spotted one of the Pudsey trucks yet? Let us know if you see one on your travels!
Make your vehicles stand out from the crowd with themed and branded wraps from Aura Brand Solutions - Get in touch today!