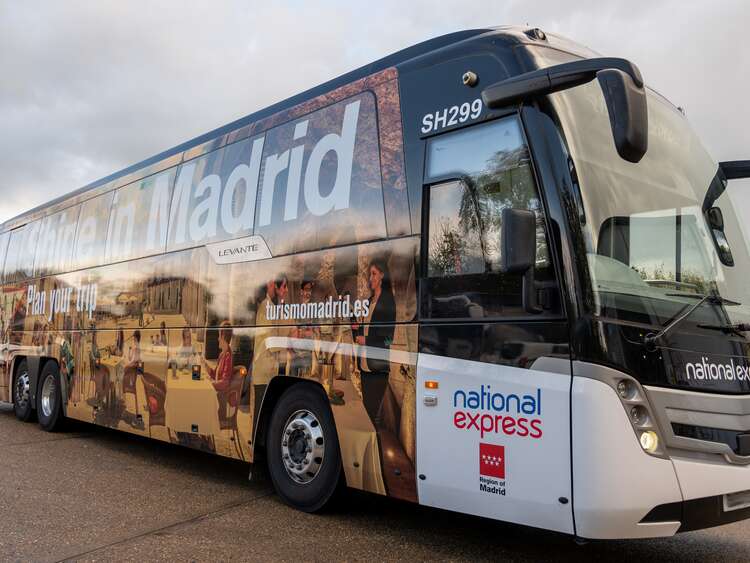 Coach Wraps for National Express' Madrid Tourist Board Project
May 21, 2021
With holidays slowly starting to become a reality again, we recently had the fantastic opportunity to work on a project that gave us some positive summer vibes!

We recently had the privilege of providing a full wrap and part wrap for 18 National Express LTD Levante III coaches - complete with vibrant, eye-catching visuals that really showcased the project's message. Check out the video below to see the full application process!
This campaign was for the Madrid Tourist Board to inspire future travel to the city, and despite tight deadlines the vehicles were applied day and night. 
All the hard work on the buses was completed at their Start Hill depot at Stansted Airport, and resulted in a sharp, eye-catching wrap!

Here's to going back abroad to sunnier scenes! Let us know what you think of the project, and where you're planning on going for your next holiday!