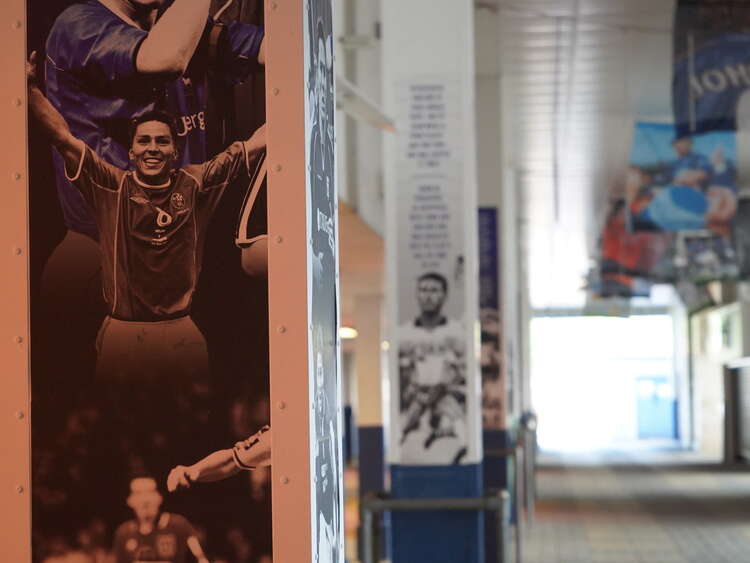 Creating 12 Pillars of Community for Ipswich Town FC
September 27, 2021
We recently had the honour of providing some stellar wall graphics for Ipswich Town FC, as part of their Pillars of Community project.
Revamping the lower concourse in the Sir Alf Ramsey Stand, we supplied and applied graphics on 12 pillars to showcase a dozen dynamic players. Over 2,000 avid season ticket holders were given the opportunity to vote for the players they wanted to see featured.
Once the vote was in, Arlon adhesive film was used to wrap the pillars which were then sealed with a matte laminate to eliminate glare. Our expert team applied the high-quality film in no time at all, achieving an amazing finish on the once plain pillars.
The graphics have brought the concourse to life, transforming the space into striking tributes to 12 iconic players.
Let us know if you've visited the stand and what you think of the end result!