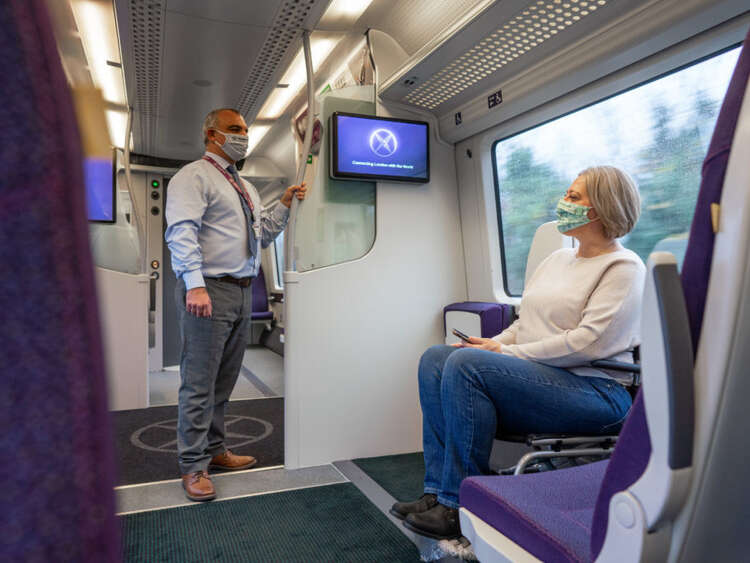 Heathrow Express Class 387 Launches Refurbished Fleet
January 26, 2021
Heathrow Express Class 387
A new fleet of 12 refurbished Heathrow Express Class 387 trains have now hit the tracks, and Aura are proud to have assisted HEX and Bombardier Transportation with the interior and exterior refresh of them and their state-of-the-art technology.
In line with Heathrow Express's sustainability values, these trains have been up-cycled from Great Western Railway and are replacing the Class 332 fleet which has been in service since 1998!
Featuring sleek and contemporary interiors and exteriors, the trains were wrapped in HEX's trademark purple colour and branding, making them as recognisable as ever. 
With extensive legroom, space for wheelchair users, USB plugs with every plug socket, and additional gangway, the trains in this fleet will give passengers a more accessible and enjoyable journey.
Read more about the refurbished fleet HERE, and get in touch with us today if you're looking to upgrade your rail fleet with some eye-catching branding.