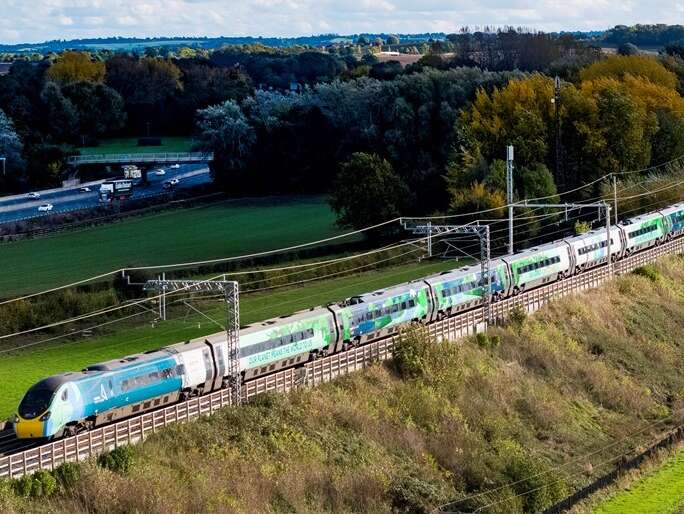 Sustainability-Themed Wraps for Climate Conscious Rail Clients
November 02, 2021
Avanti Climate Train
Arguably one of our most significant projects this year, we teamed up with Avanti West Coast to wrap the iconic all-electric Climate Train.
Aura was super proud to work on such an important project highlighting the climate crisis. The Climate Train was responsible for transporting attendees to the COP26 summit where parties from all over the world gathered to address climate change.
This was a fantastic opportunity to bring the spotlight to the more sustainable option of rail travel. We have multiple long-term relationships with rail companies and are passionate about sustainable innovation in the rail sector.
Did you know, rail accounts for 10% of journeys but only 1% of transport emissions?!
Due to the nature of this project, it was a great opportunity to showcase our sustainable wrap solutions. With mutual sustainability goals in mind, we collaborated with Avanti and used 3M non-PVC Envision film and 3M8588G overlaminate. We use films from the 3M Envision range wherever possible due as they're phthalate-free, partially made from bio-based materials and made without chlorine or other halogens. This allows us to keep our wraps as sustainable as possible.
Let us know if you spot the Climate Train or get the chance to make a journey in it!
Great Western Railway
In addition to the Climate Train, we also did this great partial wrap for Great Western Railway ready for a surprise unveiling by Prime Minister Boris Johnson at Paddington Station!
As part of Great Western Railway's #WeMeanGreen campaign, we used the 3M non-PVC Envision range for this statement wrap drawing attention to the sustainability of rail travel with bold informative graphics.
Got a sustainability-themed wrap in mind? Get in touch to see what we can do!