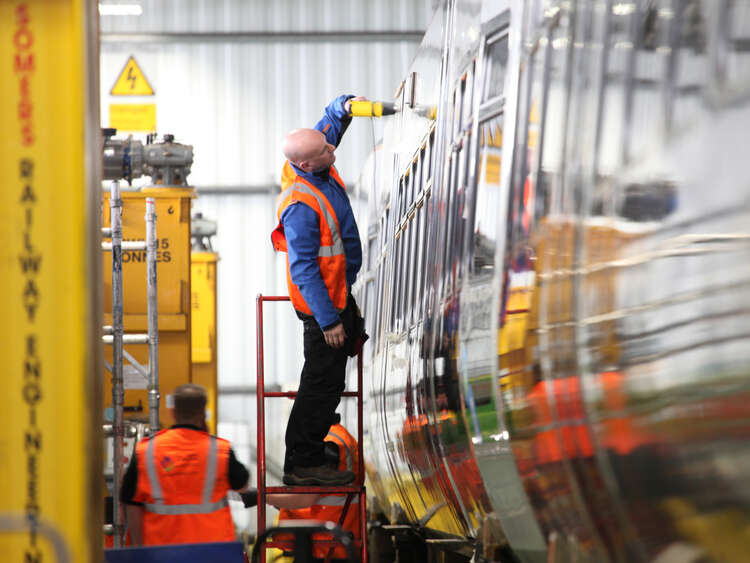 The Cost of Failure
November 25, 2021
Sometimes failure is fine, it can be a teachable moment. However, when it comes to branding, it's far better to get it right from the start. Especially when it comes to opportunities such as your livery, which is typically seen by hundreds of people a day. Failure in branding can be extremely costly and time-consuming to resolve.
The Price of Poor Quality
Inferior design, materials and products are often used for cut-price jobs, which ultimately costs you more in the long run.
Clear, professional, and unified branding raises brand awareness and helps to generate business. The start of your branding journey should be design, with plenty of thought given to specification – for example, if your branding needs applying to vehicles, your 2D branding needs to work in 3D.
The design must be adapted to accommodate curves and doors, to form an eye-catching mobile billboard with no peeling round the seams. Don't forget - application is just as important as design.

If your branding's appearance is letting you down, you may fail to gain valuable customers because you're not being perceived as well as you should be. This is also applicable in your office, for example. Everywhere that features your branding, reflects your capabilities as a business.
Cut-rate branding is more likely to be faulty and need repairs frequently. This means it's not only the money you've spent on the branding itself that is lost, but the cost of repair and the downtime required to redo the job as well.
Poor quality branding can also have negative effects on profit. As well as the cost of remedying sub-standard work, you may not be attracting new customers because your livery isn't representing your company well. Sending out vehicles with damaged branding or bringing people to a worn out, unkempt office could impact future business opportunities. If you aren't taking care of your own business, they will soon wonder how would you take care of theirs?
There is also the environmental cost to consider in branding failure. The wasted resources and materials that accumulate from doing the same job twice are often harmful to our planet and will hinder your sustainability commitments. Opting for quality first time will reduce your waste and, in turn, lessen your environmental impact – a win win.
Investing in Top Quality
Investing in top quality branding really pays off. It will look superior, last longer and strengthen your brand recognition. This kind of quality branding helps to build trust and credibility with potential customers as it indicates what they can expect from you.
By doing your research and choosing a reputable company, you can get premium quality branding designed, supplied and applied by experts using high-quality, durable materials. This will not only look far better and save you endless future expense, but it will also increase your engagement prospects.
According to The Design Council every £100 spent on brand design increases turnover by £225
Most high-quality materials will come with a warranty, so you know the manufacturer and fitter have faith in what they're providing you with. For example, at Aura our EcoFilm has twelve years durability and comes with a six-year warranty!
Find out more HERE.
The 1-10-100 rule
It's clear how trying to cut corners with cheaper products could make your business suffer - micro savings will lead to macro expenses! Instead, spending more on instilling good quality into your business practices really will save you money and time in the long run.
The cost of failure is the sum of repair costs, lost profits, wasted operating costs and any other costs that have snowballed throughout the business. This even extends to the cost of time spent remedying the failure that would have otherwise been utilised elsewhere.

Take a look at the 1-10-100 rule from quality management:
The diagram shows how spending
1 unit on quality will save you
10 units on correction and 100
units of failure costs. As a process
moves from design to completion
failure costs increase. So, by
opting for quality the first time
round, you could be saving yourself
from a multitude of hidden costs
down the line.
If you're in need of some top-quality branding or you've suffered from poor branding in the past, get in touch with us and see how we can transform your brand with our amazing graphics that will stand the test of time!