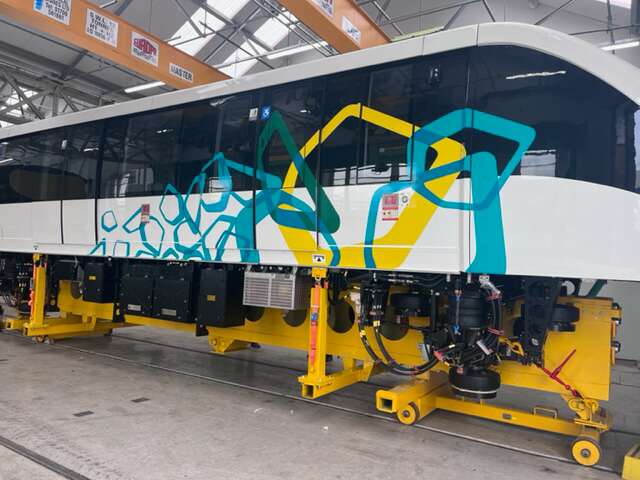 Aura is Awarded Cairo Monorail Livery Project in Partnership With Alstom
October 03, 2022
Aura Brand Solutions have been awarded the full supply and application project for 68 sets of livery for Cairo Monorail in partnership with Alstom.

Currently under construction in Cairo, Egypt, the Monorail will be the largest driverless monorail system in the world. Alstom are leading the project designing, constructing, operating and maintaining the two lines. One line will connect the New Administrative City with East of Nile covering 57km, and the second line will connect West of Nile with Giza covering 42km.
The new monorail will provide improved mobility for the citizens of Cairo, able to transport 45,000 passengers per hour in each direction, along with reduced traffic congestion and environmental impact.
The liveries will be produced from the highly versatile 3M Envision range film which is more durable than vinyl, equipped to withstand the UV rays and high temperatures in Cairo.

The liveries also come with full anti-graffiti protection – perfect for the busy Monorails. All 70 68 sets of livery will be applied at the Alstom Derby UK site by Aura Brand Solutions' expert installers.
All of the rail cars for the Monorail are built in the UK at Alstom Derby's UK factory are liveried and then shipped to Cairo allowing us to continue to build working relationships globally.
Our Director of Rail, Tim Locke, says 'It's great that Aura has the opportunity to work closely with Alstom and, in doing so, promote the UK rail industry. It's great to see Alstom utilising the UK's highly skilled workforce to build new trains in the UK and ship them globally.'
If you'd like to find out more or discuss your upcoming rail project with us, contact Aura Brand Solutions.