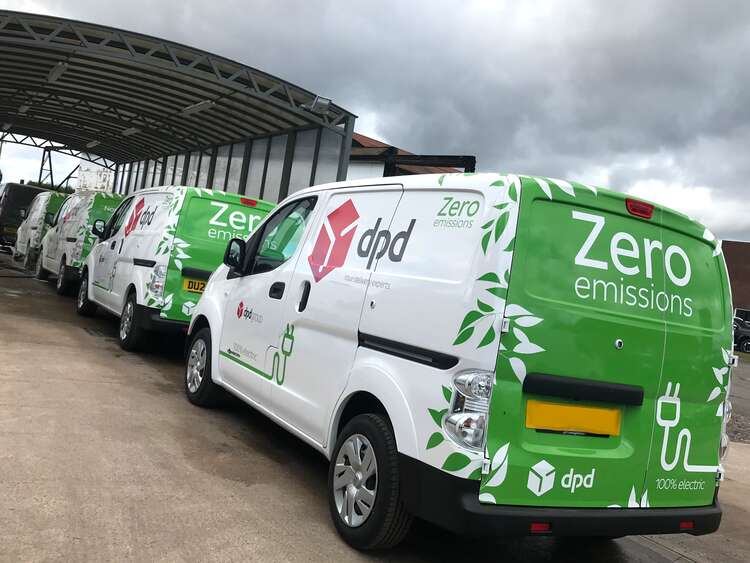 How Sustainability Has Changed The Fleet Industry
September 23, 2022
Increasing concern around climate change has turned sustainable business practices into a necessity. Consumers now make more environmentally conscious choices. This means a clear sustainability strategy has become essential to achieving a competitive advantage. It is no longer just your business offering that will get you ahead of your competition.
Why is sustainability so important in the fleet industry?
The transport sector makes up a quarter of the UK's greenhouse gas emissions. In 2013, the government announced the introduction of Mandatory Carbon Reporting in a bid to raise awareness and enable proper monitoring. In April 2022 this became law. It requires all organisations to measure and report their annual greenhouse gas emissions and other climate-related information.
With public perception becoming more critical, there is increasing pressure on organisations to take environmental responsibility.
The government's 2018 Road to Zero Strategy states that the sale of new petrol and diesel cars will end by 2040. This plan is part of the government's Clean Air Strategy and aims to reduce air pollution across the UK. In preparation, 50-70% of car sales and at least 40% of van sales are expected to be ultra-low emission by 2030. By 2050, almost all vehicles on the road are expected to be zero emission.
With this in mind, serious consideration must be given to the future of your fleets. The success of your organisation relies largely on public perception and legal compliance. You also have a corporate social responsibility to protect the environment. This makes transparency regarding your sustainability strategy and adhering to government policy of paramount importance.
How can fleet managers measure their carbon emissions?
The four main best practices for sustainable fleet management are optimising fleet size, minimising mileage, fuel efficiency and alternative fuels.
Telematics devices provide informative data regarding your fleet's performance across these indicators. By reviewing journeys and mileage you can eliminate underused vehicles. This is a great way to reduce environmental impact and business costs.
Poor driver behaviour and route planning lead to increased fuel consumption and therefore increased emissions. By monitoring these performance indicators, you can implement measures to improve efficiency. Reduced fuel consumption also means reduced costs – better for the planet and your business!

How can fleet managers make their fleets more sustainable?
As discussed above, taking action based on telematics results helps to reduce an organisation's carbon emissions and costs. However, this can only be effective to a limit with petrol and diesel vehicles. This makes investing in e-vehicles the logical path of progression for fleet managers.
Beginning the transition now gives you time to prepare for and initiate the necessary changes across the organisation. This is important if you want to stay ahead of your competition. A gradual transition is often the best cause of action.
Replacing your vehicles starting with the oldest, least used and least efficient is a great way to start. This allows you to spread the investment and arrange the necessary infrastructure by 2030. You can also show your customers that you take your environmental responsibility seriously and are in line with governmental expectations.
Sustainable fleet livery is the icing on the cake. Your fleet livery is likely key to your brand awareness. Using sustainable van wraps reduces your carbon footprint and is better for the environment.
Did you know?
Did you know we have a new recyclable livery programme? We have added to our expanding collection of sustainable products. You no longer have to compromise on your sustainability goals to promote your brand identity. Our RECYCLE service provides a circular lifecycle for your livery branding.
We apply a sustainable wrap to your vehicle and then recycle it at the end of its life. Offcuts and backing paper are also collected for recycling. The recycled material is given a new life as further recyclable objects such as traffic cones. Suitable for commercial van wrapping and other fleet types.
Sustainable brand solutions for sustainable vehicles! Get in touch to find out more about getting new sustainable fleet livery.