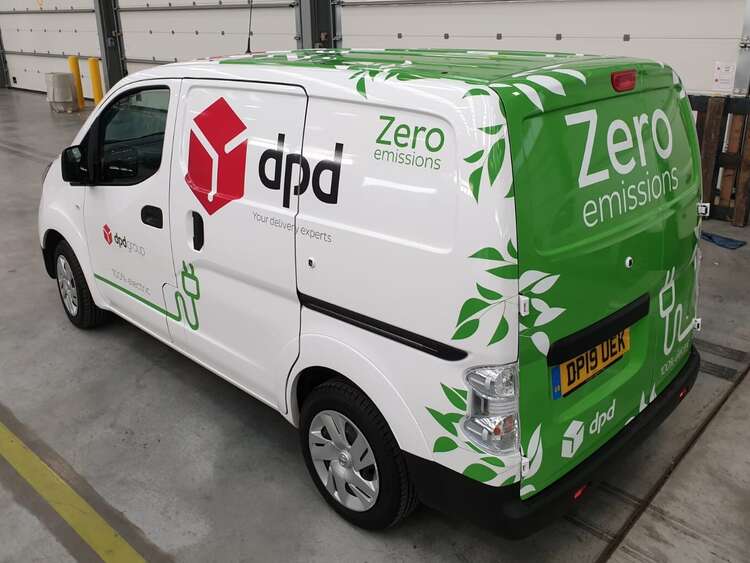 4 Key Ways to Create a Greener Fleet
February 28, 2022
Are you wondering how you can improve your fleet operations and create a greener fleet? As climate change becomes ever more prevalent, organisations have a growing social responsibility to make their practices as sustainable as possible.
The government's Carbon Plan cites an 80% reduction target for C02 emissions by 2050, including a focus on low carbon transport. Road traffic accounts for around 27% of carbon emissions and with fuel prices rising, the introduction of Clean Air Zones, and the government's pledge to end the use of ICE vehicles, it's time to review your livery's sustainability and create a greener fleet.
Implementing a Sustainable Fleet Management strategy to create a greener fleet
Setting out goals and putting a strategy in place will help you work towards creating a greener fleet. Without assessing your current fleet's carbon footprint and using the data to inform SMART goals, how will you know if you're making progress? Sustainable Fleet Management strategies can be broken down into several areas, each with its own targets.
1) Use Telematics
If you operate a fleet, telematics is essential for providing invaluable data about your fleet's efficiency. Your organisation and the environment can benefit significantly from the actionable data they provide and will largely inform your fleet management strategy. By tracking route optimisation, driver behaviour, vehicle maintenance and fuel consumption you can improve your fleets efficiency and sustainability using clear benchmarks and goals.
2) Electrify your fleet
Your fleet management should extend beyond telematics and include a long-term plan to create a greener fleet. As the sale of all new petrol and diesel vehicles will end by 2040, now is the time to look at electric vehicles when renewing and replacing your fleet. According to the 2021 ONS Atmospheric Emissions Report, transport is in the top three largest greenhouse gas emitting sectors.
In a bid to reduce environmental impact, the governments' Road to Zero sets out a strategy to transition entirely to zero-emission vehicles, with the target for ultra-low vehicles being 2030. Starting the process now will be beneficial for your organisation, both from an economic and environmental viewpoint - especially when taking into account the cost of CAZ and the reduction in road tax for zero-emission vehicles.
3) The value of good fleet maintenance
Maintenance is another key aspect of your fleet management strategy, encompassing everything from MOT's and services, to tyre pressure and bodywork. Schedule maintenance and keep your fleet in the best possible condition to improve fuel economy and efficiency, and ensure your vehicles spend minimal time off the road. This is also where you need to consider how you brand your fleet.
Did you know wrapping vehicles is more sustainable and economical than spray painting? Auto body painting releases chemicals into the air which are harmful to both people and the environment, as well as being a costly and often lengthy process. In comparison, wrapping is cheaper, durable, offers endless graphic possibilities, and is easy to apply and remove. A clear winner!
4) Elevate your sustainability practices with RE:CYCLE
Want to make your fleet even greener? Now you can brand your fleet more sustainably than ever before. Our new, RE:CYCLE process provides a circular lifecycle for PVC material used in vehicle wraps, meaning no waste, no landfill and no incineration!
Sustainability is a key focus for Aura, and we continuously seek to make our practices and the branding industry more environmentally friendly; we also wanted to be able to extend this to our customers.
RE:CYCLE is the UK's first-ever PVC livery recycling programme and recycles all vinyl application offcuts and end-of-life wraps, repurposing the material into a multitude of different items such as traffic cones, which are also endlessly re-recyclable. Raise your sustainability game with RE:CYCLE and impress your customers too! What's good for the environment is good for your brand.
Check out our case study on DPD to find out more about RE:CYCLE!