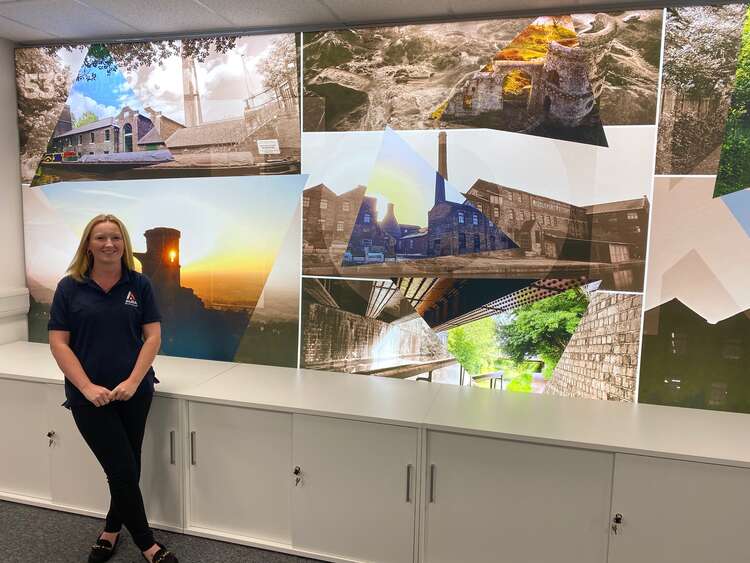 Staff Spotlight: Senior Installations Coordinator
October 07, 2022
There are multiple moving parts that all come together to make Aura the company that it is. One of the main driving forces behind this is our people, with a variety of departments across the business that keep things running behind the scenes.
Monitoring everything from our sustainability initiatives, to the upkeep of our production facilities, to making sure our project managers maintain our high standards.
We always have fully accredited experts on site, but with the largest network of installers in the UK, how do we manage to keep all our projects coordinated?
That's where people like Vicky come in!
Taking a moment out of her day, we managed to catch Vicky for a chat about what she does at Aura, and how she navigates the ins and outs of the job.
Can you tell us a little bit about what you do at Aura?
Of course - I work as Aura's Senior Installations Coordinator! An Installation Coordinator's role, in short, is to pull all the information together for our installation teams, which includes arranging dates with sites, organising inductions, and making sure all access equipment has been ordered if required.
I work to set in stone all the plans that ensure a smooth service is provided to the customer. It's very important for us to build relationships with the contacts of the project to make sure the process and service are top-notch for everyone.
Then of course there's the day-to-day running of the jobs, solving fitter or site queries as and when they arise, quickly and efficiently. So, there's a lot going on!
Absolutely, sounds like you've got your work cut out for you! What would you say is the biggest challenge of the role?
One particular challenge is when the customer site isn't able to agree to the application terms and conditions we have in place for warranty and safety purposes. It has the potential to hold up the project if it's not dealt with properly, so we have to act quick.
This means we speak with our pool of contacts to come up with a fast solution as soon as possible which, depending on location, can sometimes be tricky.
So, if an issue does arise, how do you typically solve it?
This is where teamwork is an incredibly important aspect of the role! Aura has fantastic, hard-working teams throughout the business, and Teamwork is one of our company values. Because everyone comes together when needed, this effectively makes us one big team and it's when there's an issue that this really shows.
Speed of reaction is obviously crucial here, as well as using your initiative, so it's helpful that everyone is working toward the same goal.
Keeping the customer contact fully updated is also key to ensuring any issue can be solved with minimum impact on the end customer. By keeping everything customer-focused, we manage to keep sight of what's most important.
Speaking of important things, what is the one tool that you'd say is absolutely necessary when it comes to this role?
Oh, that's easily got to be using your common sense! The installation department is very fast-paced and you always need to be thinking on your feet to come up with the best solutions there and then. Without a strong perception of common sense, this just wouldn't be possible.
One final question: what would you say are three vital things that make for a quick turnaround?
That has to be: attention to detail, communication, and teamwork - 100%!
Without those three very important things, it's simply a recipe for disaster. I'm very lucky that we have such a strong team, with means we always have those three with every project we work on.
To find out more about the people that power Aura, and how our operations make us leading branding experts, get in touch!