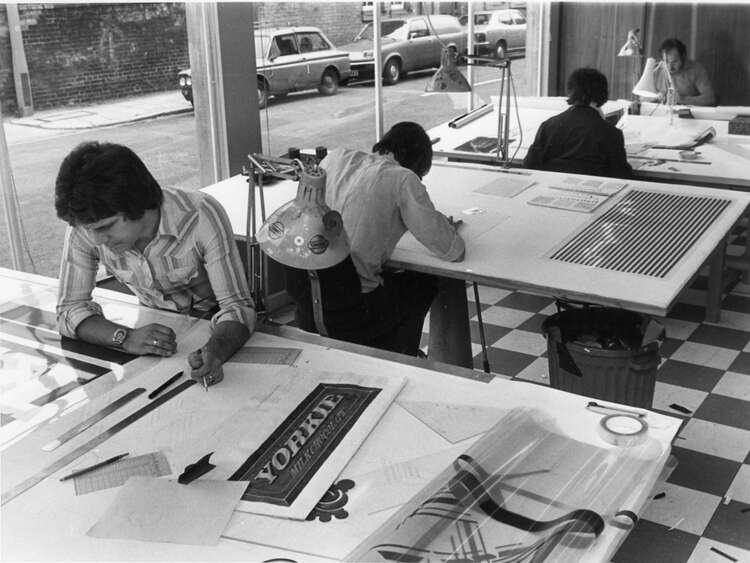 The History (and Future) of Commercial Vehicle Branding
September 13, 2022
Commercial vehicle livery has seen many innovations since its inception over a century ago, and alongside it, we've seen a thriving evolution of vehicle branding methods.
From classic military trucks to retro double-decker buses to iconic electric vehicle fleets - branded liveries have come a long way.
But where did it all start, and where is it going in the future?

Back to the beginning
The origins can be found as early as the mid-19th century, during the industrial revolution, with early commercial usage of horse-drawn buses or carriages.

Due to technological limitations, a signwriter typically hand-painted the artwork, logo, and any text directly onto the vehicle, making it permanent. Although the signwriters could create intricate designs, they were limited with what they were able to paint.
While hand-painted branding was time-consuming, it soon became commonplace, with everything from long-haul vehicles to family-run food trucks utilising this method.
After the revolution in PVC vinyl production in 1926 by Waldo Semon, the vehicle livery industry soon started to use this new material to make vinyl lettering. They had now created branding without a permanent marking to the vehicle.

Harnessing innovative methods
Over the next 80 years, with the continuous development of vinyl products from companies like 3M™, the industry developed from just using vinyl lettering to partial and full livery wraps. This is typically the kind of branding seen out on the road today.
The level of protection that full vehicle wraps provided to the vehicle underneath was a game-changer for commercial fleets, especially for smaller businesses looking to advertise their brand or services on the road.
Perforated films soon began to be used, providing window coverage for one-way viewing on bus, coach, and rail fleets. Alongside this, other forms of privacy films started to gain popularity in architectural spaces or for fleet applications.
The branding industry had now moved on from hand-written designs to the next stage of implementing creative materials.
Into the future
Another development in recent years was the transition from screen printed to digitally printed graphics, allowing for higher quality prints with more intricate colour and design possibilities. A far more cost-effective option, digital printing also eliminated most prepress procedures - delivering a far faster turnaround than screen printing.
The future of vehicle livery is one of sustainability. The fleet industry has been gradually shifting away from diesel to e-vehicles and sustainable materials over the past few years - and it won't be slowing down any time soon. There is now a greater need than ever from the consumer for brands to be more responsible with their services and eco-friendly options. So, fleet companies ahead of the curve have been investing in cleaner, greener options.

3M™, the major global material supplier, developed PVC-free vinyl as the phthalates incorporated in standard PVC vinyl isn't environmentally friendly. The 3M™ 480 Envision™ range is durable and fire rated for rail use as the slower burn rate produces less smoke and it gives 4.5 times longer evac time compared to other materials. 3M™ is also constantly analysing and improving its sustainable practices in production, transportation and handling of their material.
As with many industries, vinyl has historically been sent to landfill after being decommissioned, despite protecting the vehicle and ROI for vehicle owners after a fleet's retirement. However, with recent innovations in the recycling processes, it's now possible to give material life after decommissioning.

This fully recyclable system means that the vinyl is collected and sent away to be processed and turned into products like traffic cones and plastic furniture. On top of recycling material itself, the backing paper removed during installation is also sent to be recycled into high-end retail product packaging and even poppies for the Royal Legion!
This movement toward sustainable branding promises to be as significant an innovation as the move from signwriting to vinyl brand implementation. It's only a matter of time before it becomes the go-to branding choice for every fleet operator across all sectors.
If you want us to take your commercial fleet into the future with recyclable graphics, talk to us today!