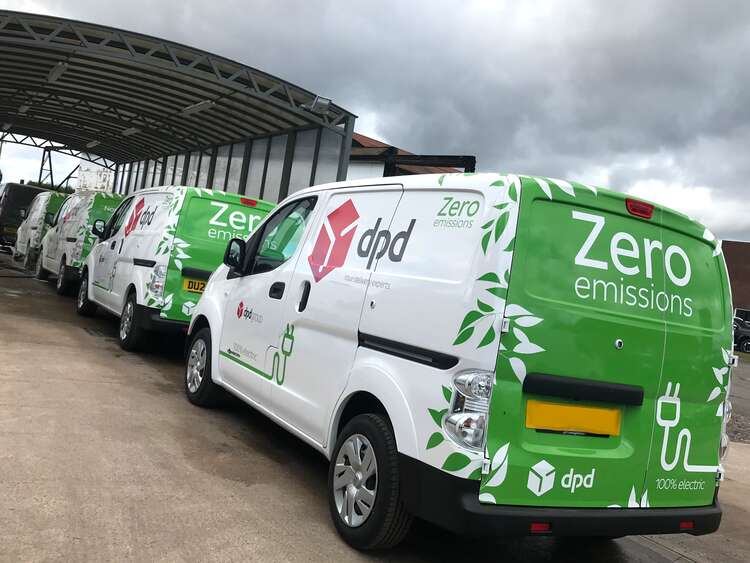 Aura Brand Solutions' Sustainability Principles and Goals
February 16, 2023
At Aura Brand Solutions, we recognise that being sustainable is integral to contributing positively to the branding industry as well as taking care of our planet.
We continuously evaluate our decision-making to ensure a long-lasting, thriving future for ourselves, our customers, our communities and our environment.
It is up to all of us to collectively work on leading sustainable lives, so we'd like to share with you some of the things we've been doing to proactively reduce our impact on the planet - as a business and as people.
What have we been doing?
Aura Brand Solutions is committed to an environmentally-conscious approach to sustainability - working on initiatives to prevent, reuse, reduce and recycle the waste we generate, restrict pollution and continuously decrease our carbon footprint.
We are always actively implementing sustainable methods within our new and existing business practices that provide innovative solutions and a positive social and environmental impact.
In the last few years, we have been putting in place various company-wide green initiatives that show our commitment to continuous improvement and our passion for putting sustainable practices at the forefront of our business.
In 2020, 22.5 tonnes of cardboard and plastic end caps from our operations were all recycled, and we eliminated all single-use plastic cups and stirrers on each of our premises. As an alternative, we provide our staff with drink machines, branded Aura mugs and reusable travel mugs and bottles.

By engaging with comprehensive lean techniques, we have mapped out ways to ensure we are continuously reducing material waste.
In 2021 we achieved our objective of becoming a zero-waste-to-landfill organisation.
Within our factory, installation facilities, and out in the field, we have introduced systems whereby all of our cardboard packaging is either repurposed and reused in various ways or recycled through our partner of choice.
As a result, we have increased the number of cardboard boxes we reuse year on year:
2021 - 10,548 boxes reused
2022 - 14,847 boxes reused
In turn, this has allowed us to reduce the amount of cardboard and plastic end caps we recycle:
2021 - 15.6 tonnes
2022 - 11.1 tonnes
We use shredded cardboard for our internal packaging when we send orders and have switched to using nitrile gloves that biodegrade much faster than traditional gloves.
Aura has held IS014001 environmental accreditation since 2010, and we also hold GreenGuard Gold certification. We are audited annually for our accreditations, which requires us to demonstrate continual improvement, thus helping us be as eco-conscious as possible with all our operations.
To help reduce unnecessary waste generated by our factory and production, we've also been donating scrap materials to a local charity for the last year, including roll off-cuts.
Plastic pollution is a complex and damaging issue that affects us all, and Aura is doing everything we can to be a part of the solution. Our production and field-based operations are looking at maximising the removal of plastic from our services at every opportunity.
We promote the use of non-PVC solutions, including using industry leader 3M, Envision Wrap Films. Not only are they non-PVC, but also:
Made from 57% recycled products
Phthalate-free
Created in part with bio-based materials
Manufactured using 58% less solvent
Made without chlorine or other halogens added
Through our ongoing partnership with 3M, we regularly use their Envision Print Wrap Film 480 on projects because of its phenomenal qualities.

RE:CYCLE
Sometimes non-PVC films are not suitable. However, we've found a way to make even PVC more sustainable. In 2022 we pioneered our RE:CYCLE service; an innovative solution to recycle PVC waste.
We collect all PVC off-cuts and decommissioned wraps, compact the waste into bales and then send it for recycling. Through RE:CYCLE, PVC products enter an endless lifecycle as further recyclable products. Over this year, we have recycled around 20,000kg of film.
We also collect all of the backing paper and send that for recycling too!

There's more...
Following our Reduce, Reuse, Recycle ethos, we also rolled out our RE:SIGN service this year. Instead of manufacturing entirely new signs, we reuse the existing hardware for a refurbish not replace approach. By doing this, you reduce waste, minimise manufacturing and material usage and have a lesser impact on your carbon footprint.
Observing your greenhouse gas emissions is one of the most common measures of how much an individual, organisation or country profoundly affects the environment and, ultimately, climate change.
We monitor our carbon footprint impact monthly to track our progress. In 2021 we reduced our carbon footprint by 14%. By measuring this, we can see areas where we can further work to reduce and offset our production output.
Unfortunately, our carbon footprint increased by 10% in 2022. However, we know that the key reason for this was the rise in manufacturing costs, which is a factor taken into account by our carbon footprint calculator. Manufacturing costs are largely out of our control, but we will be doing all we can this year to continue with our goal of reducing our carbon footprint. Our move to electric-only company vehicles will be a great step in the right direction.
Furthermore, we are exploring the benefits of investing in certified carbon offset schemes, which may contribute to a reduction of our footprint. Using 2020 as our baseline, we have been working with a third-party expert to validate our carbon footprint impact, and by 2030 we aim to be completely carbon neutral.
We are also refurbishing our Lowestoft building site, which has resulted in reduced energy costs. In 2022, we reduced heating costs by 23.11%. As the refurbishment continues and we explore solar power, we expect to see even more of a drop in our energy output.
We are continuously evaluating our business practices and looking for new and innovative solutions that minimise our environmental impact and ensure a thriving future for ourselves, our customers and our planet.

For more information on how important sustainability is for all businesses, read our article HERE.