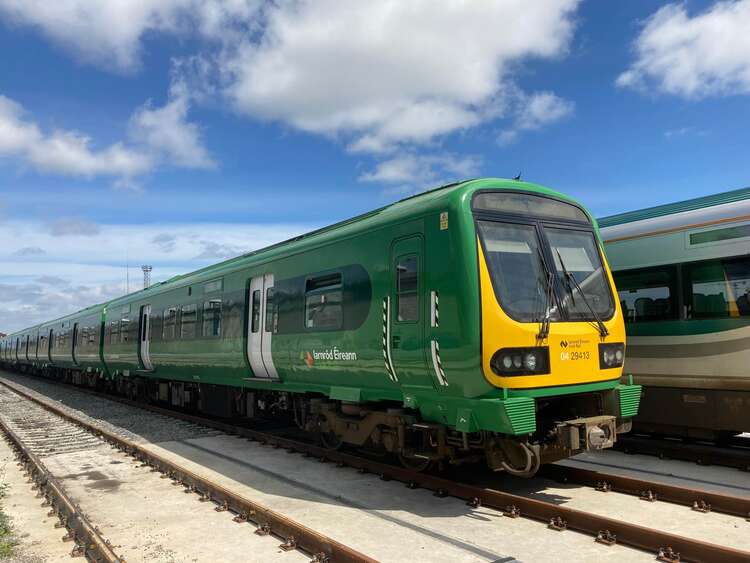 Aura's international rail branding
February 13, 2023
What We're Doing
In recent years, we've taken big steps in our portfolio overseas, bringing quality brand solutions to international rolling stock. We're building partnerships and undertaking projects of varying scopes and complexities all over the world.
Here are some of our most notable recent projects.
Alstom Framework
Following a long-term partnership, Aura signed a five-year global framework agreement with Alstom for the supply of rail branding and related services. Alstom, a global leader in smart and sustainable mobility solutions, that build trains across the world, was looking to consolidate its supply chain by partnering with companies that offer cross-border rail branding services.
This agreement means we will provide the same comprehensive rail branding and refurbishment services and rolling-stock maintenance to Alstom's global network and customers as we have been providing to the UK.

Cairo Monorail
Aura was awarded the full supply and application of all 68 sets of livery by Alstom, for what will be the largest driverless monorail in the world. This incredible project will provide a sustainable method of transport and improve mobility for thousands of people. The monorail was also showcased at COP27, as part of Egypt's progress toward becoming more sustainable.
We used 3M Envision range film to ensure it's durable enough to withstand the significant UV rays and high temperatures present in Egypt. The liveries also come equipped with full anti-graffiti protection to protect the integrity of the livery.
Irish Rail
After an extensive tender process, we were awarded the large-scale Irish Rail livery implementation project. Irish Rail, which provides passenger and freight rail services across Ireland, was looking to refresh the livery of 4x14 car sets of Class 29000 rolling stock as they reached mid-life. As the project was to be completed overseas, Aura built staging and an undercover unit to create a suitable temperature-controlled working environment.
Along with the vinyl livery wrap, this project was unique because the contract required the prep and spray paint of all vehicle roofs and driver car cab fronts, along with full anti-corrosion treatment.

GLIMMA
GLIMMA is our award-winning specialist branding partner, who we work with across all sectors internationally, comprising fleet, architectural, and rail branding.
Through the world's largest network of 400+ international branding experts, we offer global coverage that spans 200+ countries. Thanks to strategic brand expertise and local knowledge, we deliver national and international branding programs quickly, efficiently, and consistently.