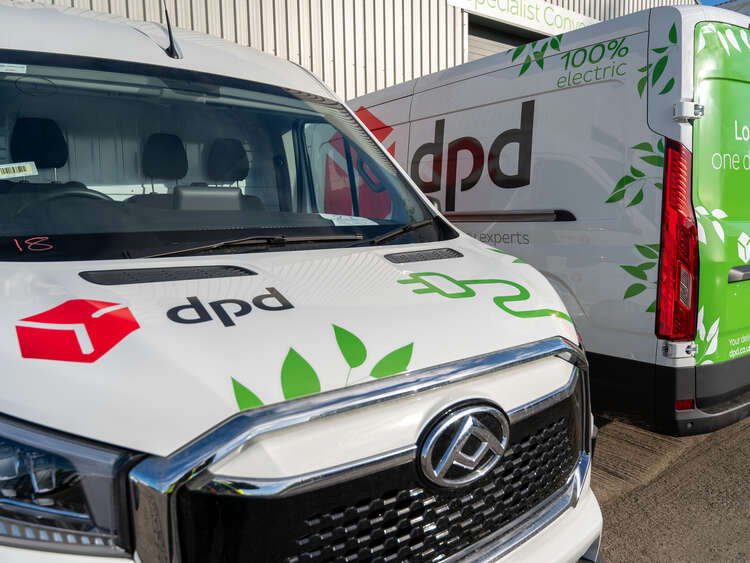 Prioritising sustainability for your new fleet
October 04, 2023
With sustainability becoming a number one priority for fleet managers, many are upgrading to EV and Hybrid vehicles, and we've been helping them achieve their goals. How? By supplying branding using our non-PVC Ecofilm and innovative RE:CYCLE service; a fully recyclable vinyl livery solution.
However, it's important to remember, especially when it comes to preparing a new fleet for its life on the road, a contributing factor in sustainability is the CO2 emissions from vehicle movements and the emissions created by partner's in that preparation process.
The process of acquiring a new fleet has many stages, including delivery from the manufacturer, handling by vehicle supplier, any vehicle conversion necessary like racking and/or security, branding and livery application (this is where we come in!) and finally the delivery of the completed vehicle to the end customer ready to hit the road.
Each stage of this process equates to a vehicle movement and therefore emissions. This is why, even though we have our own in-house installation facilities, we often go to the vehicles location to apply the branding, rather than have the vehicle come to us.
You may be thinking, "But doesn't that just create more emissions, if the graphics installers have to travel to the vehicle location?". Well, we have a network of nationwide installers, all accredited to Aura's Gold standard which minimises any travel necessary. Wherever in the country our customer is, we have a team of installers nearby!
We can even create temporary installation shelters onsite if required, so we can complete the work at any point in the acquisition process outlined above.
So, using Aura Brand Solutions for your new fleet livery means that not only can we supply a livery solution that meets your sustainability requirements, but we also limit vehicle movements, costly in both emissions and price.
Having your livery installed on location also cuts out an entire chunk of the preparation process. This then minimises your VOR (Vehicle Off-Road time) and gets your new vehicles out in service sooner.
If you're interested in prioritising sustainability for your fleet, get in touch and see how we can help.