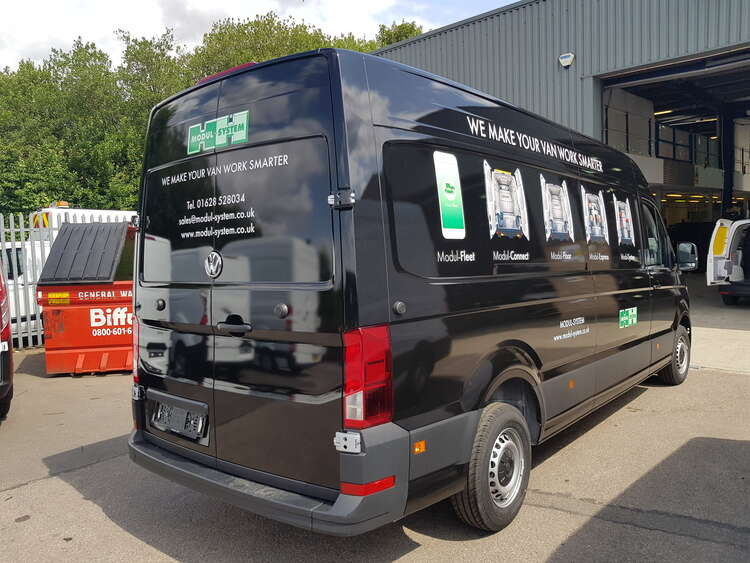 New vehicle branding solution for Tevo's UK fleet
July 31, 2018
Aura Brand Solutions recently wrapped Tevo's new fleet to promote its Modul-System brand throughout the UK.
Tevo, part of the Modul-System group, a global brand specialising in the manufacture of racking solutions for service vehicles with almost 50 years' experience in the market.
As part of Tevo's investment in its new fleet, we worked closely with Tevo's Managing Director and Marketing Team, to deliver a fresh vehicle branding solution that matched its requirements.
The project included the delivery and wrapping of several vehicles including VW Crafters & Caddy's, Vauxhall Vivaro, a Ford Transit & Ranger. The job was completed over several weeks at Tevo's head office in Wooburn Green, Buckinghamshire. The vehicles were wrapped in a high-grade vehicle wrapping film with digitally printed overlays. Each van was wrapped and back on the road in one day, meaning a quick turnaround for their new vehicles.
Do you have new vehicles? Are you undergoing a rebrand or just want to freshen up your fleet? Get in touch and Aura Brand Solutions can help make your brand stand out.