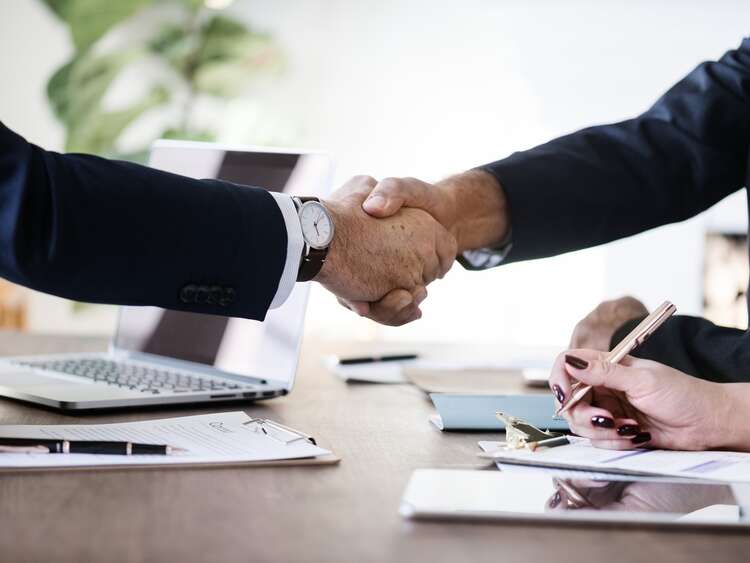 Corner the Market: 10 Key Reasons You're Missing Out on More Customers
September 27, 2019
Have you recently been seeing a bit of a dip in your sales or finances? If you've noticed that your business has begun to plateau, you may be sleeping on ways to grow your customer base. Not tapping into your target market or playing it safe could be stopping you from reaching more people that would grow your profits.
Missing out on customers is a major wasted opportunity because they are vital — if not critical — to your prolonged success. Here are reasons why you might not be reaping the benefits of increased customer engagement.
Image Credit: rawpixel from Pixabay
1

Your brand image isn't on point

People gravitate toward companies that have a solid brand image, so if yours isn't up to scratch, you may inadvertently be turning people off. Firstly, a strong brand identity is essential as it helps translate your ethos and vision into a solidified brand image.

But brand image isn't just about your logo — it encompasses all customer-facing aspects. It may be time to look at a rebrand or a freshening up of your image, so it presents a cohesive, united appearance to potential clients.



2

Demographics are everything

It's incredibly important to refine your target audience, and not spread yourself too thin. Utilising demographics can play an integral role in helping reach the right kind of customers.

Who exactly are you going after, and who is most likely going to engage with the services you have to offer? If you cast your net too wide people will slip through the gaps, and it leads to a disjointed message — showing customers you're not sure who you are or what you have to offer them.



3

Your website is not efficient

Having dated imagery, dead links, or incorrect information on your site are all ways of stopping customer flow. Is your website easily accessible? Is it all up to date? Can you navigate it properly?

People often have a short attention span, so if your site is too clunky, or too sparse, they will click off it and find someone else to do business with. Keep an eye on how many people pass through your website and keep constantly updating and streamlining as it will keep you fresh and interesting.
You're never not able to learn new techniques and unlearn bad business habits.
4

Keep your brand mission strong

Most people are less inclined to go after a business that doesn't know who they are. Ask yourself: what are your company values; what do you stand for; where do you want to go in the future? Customers want professionalism, foresight, and relatability.

Brands like Nike use taglines to hammer home their vision, whilst others like IKEA use simplicity and affordability. Having a unified brand mission shows customers you care about what you can give them, and not just how you can line your pockets.



5

Up your marketing game

If you find you're not connecting with enough customers, then your digital and marketing strategy may need updating. It's important to move with the times and find new ways to get people excited about what you have to offer – especially with the wonders of the internet at your fingertips.

Are you sending newsletters out that are too text heavy? Are you not incorporating video imagery into your presentations or website? Are you overlooking opportunities for publication? Are you not attending industry events to get your name out there?



6

Your brand needs a personality

Customers like to engage with the more human-like side of a business, as this helps them relate to a set of principles that mirrors their mindset. People crave human connection, and in the digital age, it's easier than ever for companies to display their sociable nature.

Many businesses are taking a friendlier, modern approach, so they don't come across purely financially motivated. Even if your business is more on the corporate side, customers still appreciate seeing a soft edge.
Image Credit: rawpixel from Pixabay
7

Stay afloat among competition

It's always important to study your competition and find ways that you can do what they do, but better. Are you exploring methods of outdoing them, and therefore swaying their customers over to your side?

Competition is also a great motivator to keep you abreast of current trends and alternative avenues to increase your sales. You can never know too much, and you're never not able to learn new techniques and unlearn bad business habits.



8

You need a top-notch sales team

In order to increase your customer base, and therefore your profit, your sales pitches need to be tight. Only hire the best of the best salespeople and let them be ambassadors for your brand.

There is a thin line between clinching a deal and selling too hard to clients, and you'll find that only the most seasoned sales staff know how not to cross it. It's imperative to have people who know how to retain a friendly yet professional approach in order to build strong working relationships with potential customers.
"Make sure the customers you already have are satisfied. Never underestimate the power of word-of-mouth referrals."
9

Make the move to social media

Are you utilising social media as much as you could be? While a lot of younger audiences are already skilled in the ways of social platforms, a lot of older audiences are also becoming more technologically savvy.

Many businesses also now operate almost entirely digitally. Make sure you're tapping into that social media market or that's a whole new demographic you're missing out on. You could have the best brand in the world, but it's worth nothing if no one knows about it.



10

Don't forget about existing customers

Sometimes the best way to connect with new customers is to make sure the ones you already have are satisfied. Never underestimate the power of word-of-mouth referrals. Let your current work speak for you, and stay connected with those that already have your business.

This can even be done by sending out discount vouchers and running competitions, or the simple means of an online survey to see how you're doing/where you could improve. Not only will they speak highly of you, but they are also an excellent resource for feedback to see where you could be missing a trick.
There are always new customers out there waiting to be discovered — you just have to find them and prove to them you're worth investing in.
Sometimes even the simplest issues being overlooked are the things that hold us back. So if you're still searching for help or want to find other ways of bringing in new business, get in contact with us today.
We're leading brand implementation specialists. With decades of experience in rebranding numerous companies across the UK, we'll be able to spot things that you're missing. Get in touch and let us help you expand your customer base.