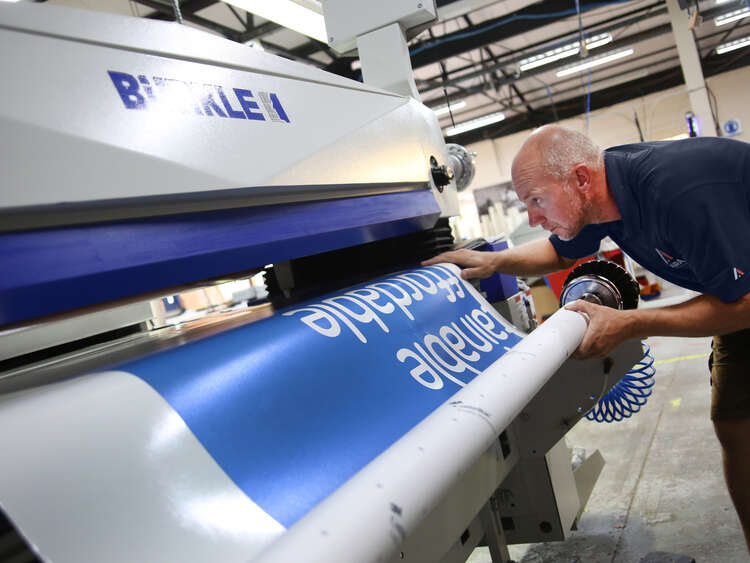 How The Rise of Sustainability is Critically Shaping Business
July 26, 2019
In the past several years we've seen a huge surge in organisations using greener, more sustainable materials and options. This shift has come from the heightened environmentally-conscious approach to our culture, economic, and communications infrastructure.
There is a reason the term 'eco-friendly' edged its way into the modern spotlight and has been dominating the conversation.
While this agenda has since moved on from its political beginnings of being formally put forward by the UN in 1987, it has become even more pertinent. Sustainability is no longer a fad – it is an inevitable approach that we will all have to adopt as we move further into the era of the sustainable brand. The way you mold your business model could, quite literally, determine your future.
As we begin to examine the detrimental toll our collective carbon footprints are taking on the planet, there are noted benefits of sustainability in business.
Providing ethical options is integral to staying relevant. An eco-friendly approach sets you up to keep you afloat amongst the competition. It catapults you into the forefront of your average organisation and gives you a level of transparency that a lot of other businesses do not possess.
Your moral grounding will show your customers and clients what you stand for as a business and what expectations they can have of you. This gives them the ability to align their principles with yours. To lead the way with an ethical approach, it needs to be adopted as part of your company philosophy.
By reducing your footprint, you decrease various forms of pollution that are putting a heavy strain on the environment. This provides us all with a liveable planet, without which any business strategy would be redundant!
Seeking out renewable resources, waste management techniques, and responsible supply chains can minimise the damaging impact on the environment and your communities. Maximise your core operations to eliminate unnecessary waste product and increase energy efficiency – which in turn decreases your costs.
Demonstrating the change from reactive to proactive will give your employees something to rally around. It shows them that they can make a difference too – even if that's changes on a smaller level such as recycling materials or reducing single use plastics.
Businesses currently harnessing their environmental impact are ahead of the curve, and at Aura Brand Solutions we're always looking for new ways to strive forward and meet the rising need for sustainability. With several incentives in place, we strongly believe we can start to reduce our carbon footprint too.
Through our ongoing partnership with 3M, we've used their phenomenal 3M Envision Print Wrap Film 480 on several projects, and continue to gain great feedback from clients. The film is a non-PVC, environmentally friendly alternative for printing large format graphics.
This high-quality film has 12 years durability, and can be used for both external and internal use. The 3M Envision Print Wrap Film 480 also has a 6 year warranty, can be installed in extreme temperatures, and has a slower burn rate with less smoke giving 4.5x longer evacuation time.
One of the most recent projects that the film was used for was our work on the launch of Transport for Wales and KeolisAmey's new franchise that covers rail services for the Wales & Borders region. KeolisAmey were the first rail operator to use this sustainability-focused, self-adhesive graphic film.
We supplied all vehicle prep, painting and application of their new exterior non-PVC livery wrap. All removable parts were swiftly taken to our approved in-house paint-shop and the work was carried out over one weekend with no disruption to passengers.
It's undeniable that sustainability is an important component for economic and environmental success
We have also joined a compliance scheme, Valpak, to meet recycling obligations and have been reusing the cardboard packaging that our materials are delivered in. Certain size boxes are kept whole for despatch to use, and any that can't be reused are shredded into box fill for the kits sent out.
By doing this we have cut out the use of plastic bubble wrap and cut down on the ordering of boxes. Our figures for recycling containers has dropped considerably over the years – going from 19.5 tonnes in 2017 to 7.2 tonnes in 2019. The majority of our digital machines also now use UV-based ink, which has reduced our solvent emissions enormously.
It's undeniable that sustainability is an important component for economic and environmental success. Although it may not always come to mind as the best strategic, economically viable method, it is imperative to businesses that are innovative, receptive, and forward-thinking.
It is still early days for many organisations looking to further their use of greener products, but together we can begin to make a lasting difference for ourselves and future generations.