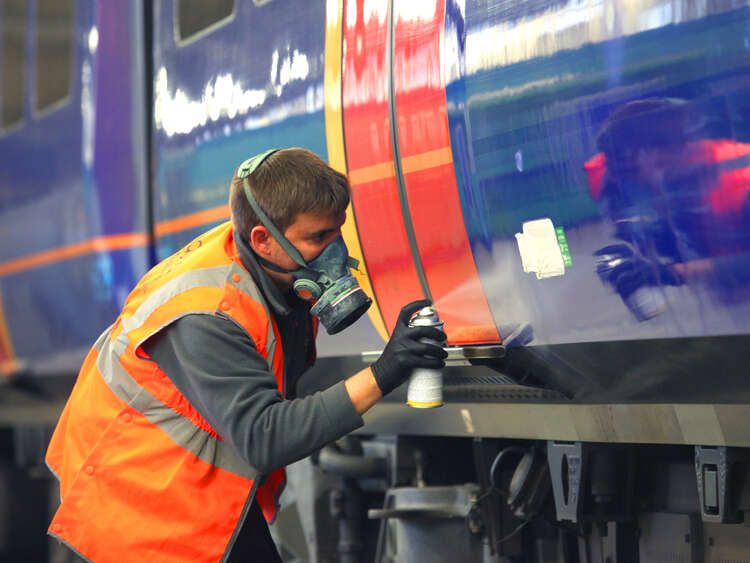 Need an Image Overhaul? How To Pull Off A Successful Rebrand
March 04, 2019
Image is everything, and within business it's no exception. A strategic rebrand will not only benefit customer perception of your business but also give you a fresh perspective on where you're heading in the future.
Done properly, a successful rebrand is visually appealing, communicates your vision, and leaves a significantly lasting impression on your customers. Simply put, it can make your brand unforgettable.
There are many brand logos that have changed over time, to reflect the evolution of that company. Here are some really well-known, well-executed rebrands that hit the nail on the head and changed the company's dynamic with its customers.
Deliveroo
Deliveroo started from humble beginnings, but soon became a food delivery company to be reckoned with. Following rapid expansion and high customer demand, they knew a rebrand was necessary to enhance their identity and solidify their position among growing competition.
The updated angular, yet playful, graphics worked well across touchpoints such as the driver kits and website, providing a sleeker, streamlined look and feel.
Mastercard
Despite Mastercard's iconic branding remaining unchanged for decades, they recently underwent an image rebrand, bringing it into the modern age of seamless digital transactions and connectivity.
While reworking a distinctive brand can be a daring move, if done correctly the payoff is tremendous. Their simplistic reinvention was contemporary and cemented their position as one of the world's most recognisable brands.
John Lewis & Waitrose
John Lewis and Waitrose recently joined forces to combine and update their branding for the first time in 18 years.
They successfully rolled out their new visual identity with minimal confusion to customers. The rebrand has been hailed as simplistic, elegant, and progressive. It effortlessly transitions both companies into a new age, whilst retaining a customer-orientated experience.
How successful examples show us ways to achieve a triumphant rebrand
When weighing up the risks vs rewards of a rebrand, many successful companies assess all aspects before they get started. The entire process can become far less arduous if all bases are covered before diving face-first into a total overhaul.
Harnessing a business image revamp is always advantageous, so here are some of the important things to consider once you've decided on a rebrand:
Rebranding always takes time – With all stages of preparation, production, and design there is a lot of planning to be done, so be realistic in your approach to a timeline. Make sure you allow yourself enough time for the design to be rolled out across all your touchpoints.
Do thorough research – Consider what your competition is doing and look into new branding trends. Your rebrand needs to be grounded in practical data and feasible objectives, in order to avoid a rebrand that feels dated.
Absolutely avoid confusion – You never want to be unprepared for your rollout to happen all at once and end up with a confused brand. You can't have your customers seeing the new and old brand across your services, so ensure your new image will be consistent everywhere once launched.
Work with the best - Pick a first-class branding implementation or graphics company that has a wealth of varied experience, know what they're doing, and want the best for your brand. If you want a high standard of branding, then it's crucial you work with a company that can give you well-rounded image management.
Consider your customers – What level of service and expertise have they come to expect from you? Ensure your rebrand is in line with their expectations, so they still feel as if they are involved and that the company resonates with them.
When it comes to a rebrand, it can often feel stressful or daunting to reconstruct your identity, but with the right design and graphics team on board the transition can be utterly flawless.
At Aura Brand Solutions we offer a full service of image and brand management. We're with you from the start to the absolute finish of your project. We can cover everything from initial design stages, to comprehensive installation, to personalised aftercare services.
We're on hand every step of the way to provide 3M & Avery trained and approved graphics installation technicians and deliver carefully planned project management. So let us help you get to the next level with your rebrand.