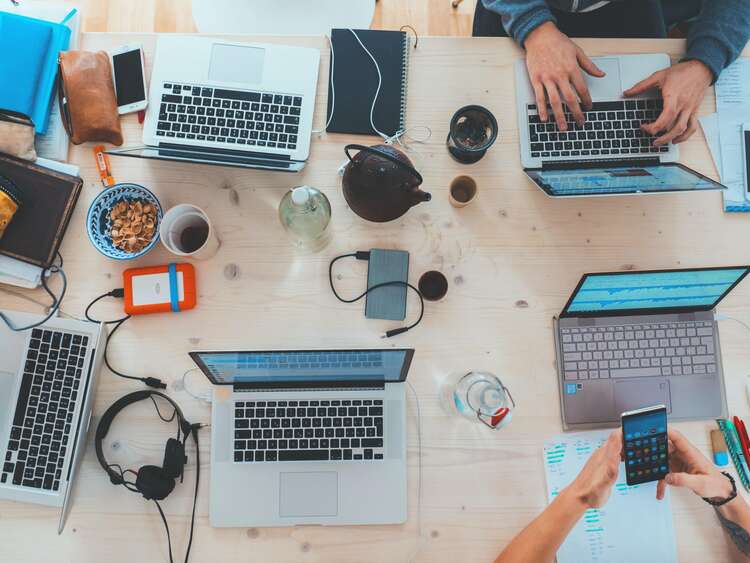 5 Underestimated Ways to Maximise Your Online Brand Presence
January 08, 2021
With a lot of the world now taking their business digital, it's a given that the stronger your online presence, the stronger your brand awareness. Making sure your brand is seen is paramount to building a successful following and demonstrating your brand value to your customers. It also helps with pushing out new products you have, engaging with potential clients, and ultimately drives more traffic to your website – thus increasing sales.
There are numerous ways to strengthen your brand presence – but which methods actually work? Here's a brief rundown of some of the best ways to dominate the digital landscape.
1. Update your website's UX
User experience is everything. It's all good and well producing content that gets customers to your site, but if they get there and it's not running properly or is cluttered with the links that don't work, it will turn them off.
The aim of a simplistic website design is to fulfil the user's needs within a short enough time span to grab their attention. Providing them with a structured site helps keep users loyal to your product or brand. Smartening up your UX can only prove to be beneficial, and creates positive brand experiences that will keep your audience coming back.
2. Video content is key
Sharing original video content is one of the most effective ways of gaining online visibility and setting the tone of your brand. Posting memorable and eye-catching videos breaks up the monotony of customers scrolling past blocks of text and wordy posts. If it holds their interest they're more likely to engage and react to it.
Its massive appeal as a marketing device is that video is very accessible, easily shareable, and packed with data and infomation that it easy to digest for the viewer. Video content is such a successful visual tool that 90% of consumers claim that video helps them make a purchasing decision, making it incredibly powerful for conversions on websites.
3. Work with Influencers
Over the past few years, influencer marketing has seen a sharp increase due to its popularity. Getting a voice of authority within your field to vouch for your brand gives it credibility from having their seal of approval.
If you're sharing content about leading figures who have a substantial follower base, it means that you can absorb some of their audience. Speak to influencers within your industry to capture their hot take on business. Interview experts and specialists within your field and use their platform to your advantage to help you gain some traction. 
4. Produce quality content
This one may seem obvious, but it's very easy to let the quality of your content slip if you're not thinking on your toes. Putting out top-notch content is one of the golden rules of successful marketing and maintaining a digital presence.
Most people scrolling through social media crave content that they can gain something from. They don't want to just click on links and be led to a product. Really engage with your audience - get to know them and what they need to better inform the services you provide and create solid brand recognition.
5. Exploit algorithms
A social media platform's algorithm is what determines whether your posts get seen or pushed to the bottom of the pack. If you use these digital patterns to your advantage they have the power to help your posts pick up momentum and be the first thing your clients sees when they log on.
One way to do this is whenever a new feature is added to a social platform, use it. Things such as Instagram carousels, Facebook stories, and app filters. As the social media channel monitors who is using their new features, it will push more of your posts to the top of the page as it tries to showcase users that are embracing the new features. This builds your ranking and sets you apart as someone who is successfully utilising their platform. 
At Aura Brand Solutions, we're more than just graphics. We cover a wide range of marketing and social media to help get your work out there to reach as large an audience as possible.
We can get your business noticed, make you stand out online, and bring your brand to life.