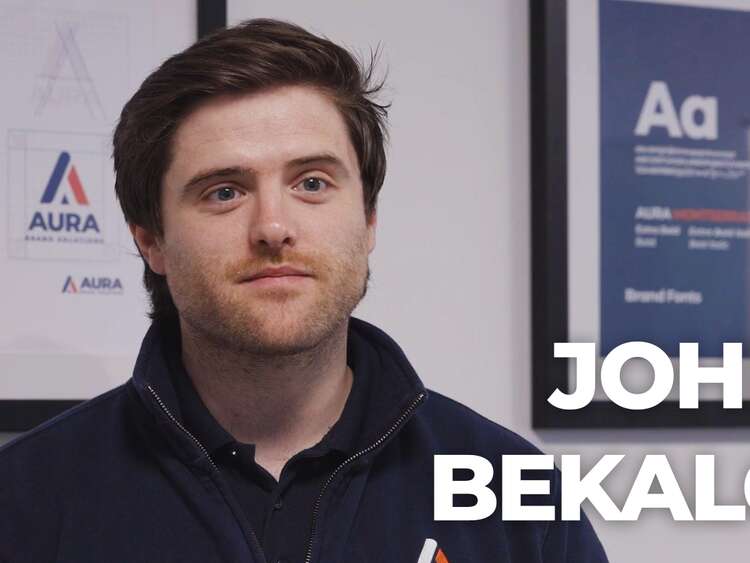 Staff Spotlight: Aura's National Account Manager
May 05, 2021
At Aura, we often have the privilege of getting to work on a lot of phenomenally rewarding jobs and complex branding projects.
A lot of the fantastic work that comes to us is through our incredibly talented and hard-working National Account Managers, who collaborate closely with our clients to provide the best possible service.
One of our National Account Managers is John Bekalo, who has been with us for 8 years and works primarily within both our fleet and rail team.
Originally starting out in customer service at Aura, John soon transitioned to account management and now helps us drive through projects with his enthusiasm, resourcefulness, and fun-loving nature. With years of experience under his belt, John is someone who understands how important tenacity and innovation is in the branding industry, and it shows in how he takes great care with every aspect of the projects he works on.
We recently had the chance to catch up with him and talk about his role, what his dream project would be, and what advice he'd give his younger self. Take a look at our video interview with him below!
Massive thanks to John for having a chat with us - always great to hear from people in our team about the outstanding plethora of work that they provide for us!
If you're looking to take your brand to the next level, or feel like you could do with one of our National Account Managers driving your project forward, get in touch with us today. Our team of experts will take care of everything and help you bring your brand to life.
To find out more about the faces that make up Aura - or what we can do for your business - follow us on social media!