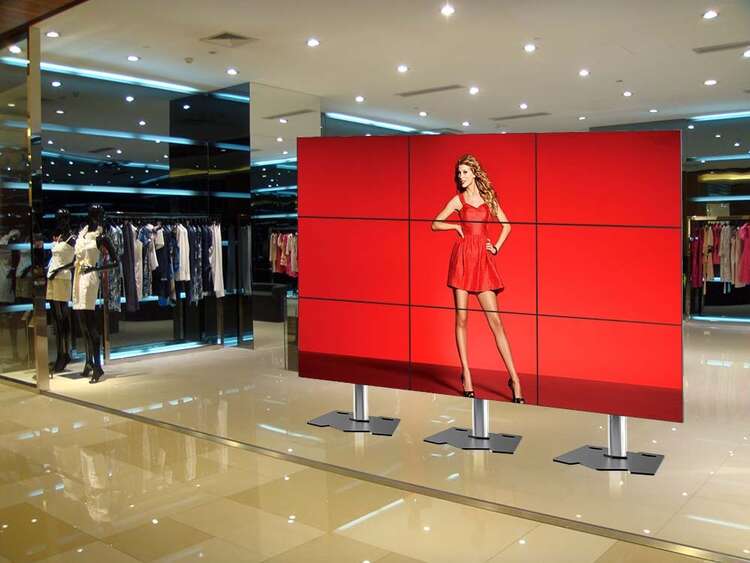 The 5 Underrated, Profit-Boosting Benefits of Digital Signage
May 14, 2021
Over the last few years there has been an influx of companies switching over from standard static signage to digital signage - and for good reason.
Today, consumers are constantly bombarded with thousands of marketing messages on a daily basis everywhere they go, so making sure your message stands out the most is so important.
Digital signage is a great way to do this.
Digital signage is a valuable sales tool with endless benefits, and ideal for conveying important information, in-store messaging, promotions, and more.
Here are some of the advantages of using digital signage throughout your business operations:
1. Easier to capture attention
When you engage with consumers they are more likely to become actual customers. Digital signage is the perfect way to provide higher levels of customer engagement, thus resulting in higher retention rates.
Digital signage is said to capture an average of over 400% more views than traditional signage, which is incredibly valuable to the core messaging you're trying to get across.
One of the main reasons this happens is because of the effect of motion. Our brains are intrinsically wired to detect motion and draw our eye to it - making it the perfect way to instantly capture the attention of passers-by.
2. Reinforces brand recognition
Digital signage gives you an enhanced sensory experience, by stimulating two of the five senses. This experience subconsciously draws positive correlations between your brand and message in the customer's mind.
When your message is everywhere and stands out, people are more likely to remember you. Especially as there are limitless ways that you can keep it creative with digital signage, giving you even more opportunity to make your brand memorable.
The more brand recognition you get, the more chances you have of people coming back for more.
3. Effortlessly changeable
One of the main advantages is the super quick and easy way you can change your signage remotely – completely negating the need for store or site visits.
This enhanced form of messaging can be used to communicate higher levels of information. The advanced technology allows you to update everything at the click of a button by sending content to screens through 4G/Wifi.
This ease of quick-fire change means you can be confident that your message will be deployed across all locations at the exact same time, with complete cohesion. It also saves you money as you can change your messaging from your desk instead of having to manually remove all static signage.
4. Flexible to your needs
The simplicity of alternation makes digital signage an effective 'call to action' media, meaning you can change messaging to reflect business drivers at a moment's notice – such as reaction to competitor activity or time-limited offers.
Digital signage can be running 24/7 if needs be, which means that you can have a changeable message depending on the time of day, season, product campaign, or to fit around time-sensitive offers.
Adapting it to fit the needs of your customer profile also makes it incredibly easy to tailor your message to a specific demographic or age group.
5. Transferrable to all environments
Digital signage is so versatile that it was be modified to fit within numerous locations – such as retail, venues, office spaces, and transportation hubs.
With the option of touchscreen capabilities, this form of signage allows self-service for customers and saves time for employees. This can be in the form of self-service order points, kiosks, or payment facilities.
Because it is so multifaceted, it can ensure that you keep your branding consistent across different locations, while providing an interactive digital platform that is easy to use and adds value to your physical environment.
If you're interested in fully capturing the attention of your target audience with a modern twist, get in touch with us today!
We can walk you through what our digital signage can do for you and your business, and truly help you bring your brand to life!