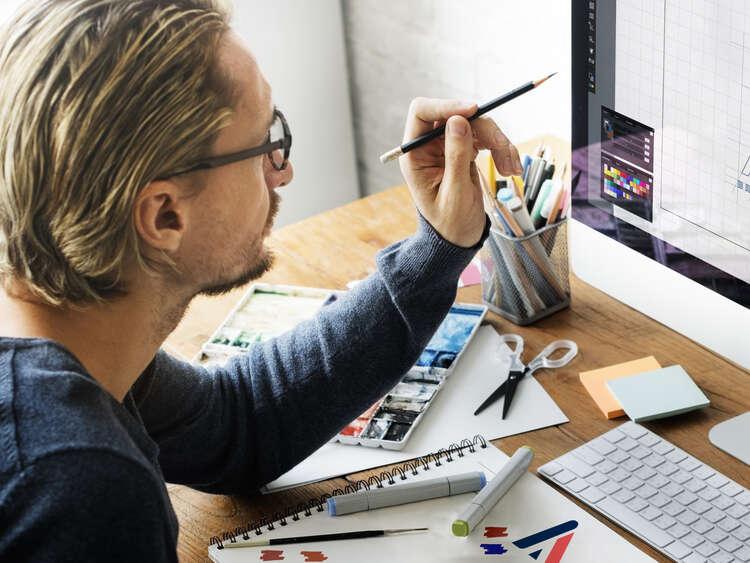 The Invaluable Importance of Design in Branding
December 09, 2021
Did you know? You only have 7 seconds to form a great first impression!
This natural short attention span that we all have is why branding is a crucial element of any business, because it creates the first perception of who you are and what you're about. This, therefore, makes your brand's design incredibly important. If you don't look the part on the surface, it's unlikely potential customers are going to give you a chance to prove them wrong.
However, a well-thought-out and executed design makes a great first impression and opens the doors for you to convert leads into loyal customers. This couldn't be more valuable in such a competitive environment.
Do you still have the exact same branding design as when you first started out years ago? Or did your funds get spent on other priorities as a start-up, and you've not had a chance to update since? If so, it's likely that your branding will benefit from professional design. Branding should be synonymous with your company's identity and is typically the first thing people see; this makes it an invaluable tool for attracting new customers.
If your branding looks a little dated or generic, that's probably how people are viewing your whole company - rather than the professional, innovative organisation that you actually are.
It is also important to consider changes in industry and competition. Technology, innovations and trends are continuously evolving, so your company needs to adapt along the way; your branding should reflect this.
The popularity of different branding styles and aesthetics also changes – check out The Top 5 Branding Trends of 2021 for more details about this. You can take advantage of these developments by interpreting upcoming trends and employing the use of professional designers. To stay current, you should aim to look at rebranding every 7-10 years.
Why invest in expert design?
Expert designers know all there is to know about brand strategy and identity creation. You want your potential customers to connect with you and your branding is the first step to making this happen. Getting to know your target audience and developing your branding accordingly is a key skill for designers who have the knowledge and resources to bring it to life.
Don't forget, your branding isn't just your logo, it includes everything from the colours and fonts you use, to your email layouts and your website, to the way you represent yourself on social media. 65% of people are visual learners, meaning that a lot of people will automatically form initial opinions about your company just based on its appearance alone.
Creating powerful, unique branding will enable your target audience to identify and connect with you - leading to long-term brand loyalty.
How important is cohesive design?
Cohesive design creates strong brand identity and makes a professional first impression. To achieve this, it must be fully integrated throughout your company, including all of your online activities and any marketing material you use, such as business cards and brochures. Quality and consistency should be a priority so that you are in control of how your company is perceived.
Extending cohesive branding throughout your workplace or office with graphics and signage will further establish your credibility and brand identity. It presents the full package to visiting customers and creates a stimulating, message-driven environment for staff, giving a unified feel. Cohesion throughout your marketing efforts will increase brand recognition and help you become memorable, improving chances of retention.
People become emotionally invested with brands that resonate with them, so it's critical that your branding effectively carries your message.
How can Aura help?
Aura has an expert team of in-house designers who can help with everything from original design to reworking logos. Whether you need completely new branding or a branding refresh, we'll help you make your company stand out and become instantly recognisable within your industry. Having a great design team in-house means we can collaborate effectively with you to meet every design requirement you have, and move your brand seamlessly through each stage of the process.
Our team will work with you to define your brand guidelines before creating strong visuals and a cohesive design; helping you navigate your brand journey with success.
If you're thinking it might be time to invest in professional branding, get in touch today. Our expert team will offer advice and work with you from conception to implementation.
Need help with your marketing? We can do that too! Get in touch below