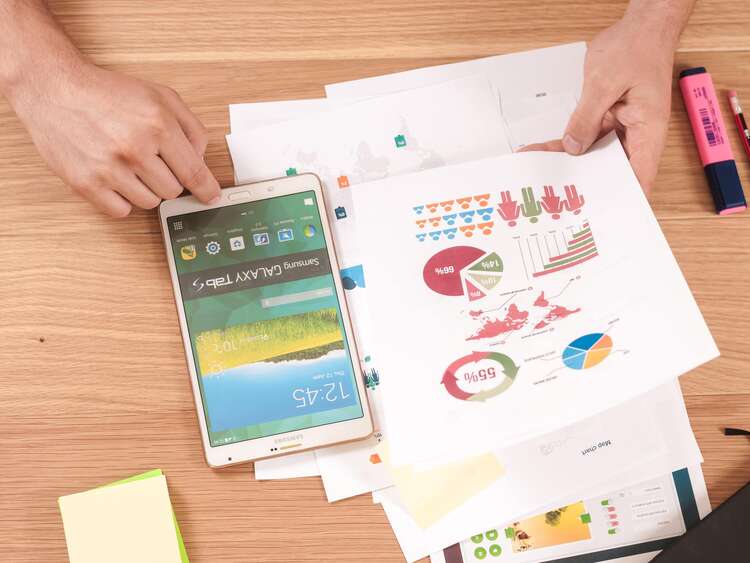 Marketing Strategy Insights That Will Build Brand Loyalty Overnight
April 12, 2022
In the modern digital era, marketing is an invaluable, necessary addition to your branding toolbelt.
Marketing, if communicated effectively, has the unlimited power to boost brand loyalty and put you leaps and bounds ahead of your competition.
Utilising efficient print and digital communication can win over your target market, bringing vast visibility to your brand and drumming up more interest than ever in your business operations. Turning your company image from drab to desirable in an easily achievable way.
If you think of the most recognisable, iconic brands in the world, one of the main elements they have in common is a solid marketing strategy. They know how their audience ticks, how their image works in conjunction with their product, and how to use this to their advantage.
A solid marketing strategy is so important to raise brand awareness and keep customers coming back for more, especially given how closely linked branding and marketing are.
But when putting together a powerful marketing strategy, where do you start?
What is the difference between marketing and branding?
There is often slight confusion between marketing and branding, with people sometimes mistaking them to be the same thing.
Ultimately, they are two different strategies, often working in tandem to draw in new audiences and keep current audiences interested in what your business has to offer. In short, branding is how you present your business to your customers, whereas marketing is how you engage your customers in your business.
Branding no longer relies on just a flashy logo or typeface, and is instead an all-encompassing representation of your identity. It's a visual spokesperson of sorts that works to build loyalty and boost customer experience.
Customer perception is everything, so blending your branding with strategic marketing is the perfect way to ensure that your company's offering leaves a positive impression on your audience.

Why marketing strategy is so important
Branding and marketing are two integral elements to any successful business – but with a solid strategy behind you, the two combine to create a powerful tool that will magnify your visibility and bring in new leads to your business.
Here are a few reasons why a brand-focused marketing strategy plays such an important role in influencing consumer behaviour.
Consistency creates customer affinity
A strong marketing strategy allows you to present your branding in a cohesive way, showing you're a professional that cares about your business and can thus be trusted to care about your customer.
This helps you nurture loyal customers that see your company and brand as the one-stop-shop solution for the need they have.
Engages with people on another level
Personalised marketing makes your audience feel more connected to your brand. Most customers respond better to a more conversational style of marketing, as it shows that you care and are listening to their needs – which is crucial.
With 68% of customers saying they expect empathy from brands, finding creative ways to be relatable to your target audience is imperative to success.

Be a part of the digital landscape
Social media is an essential part of any marketing strategy, and using it to showcase varied content is key. This is the perfect opportunity to shine a spotlight on the quality product or services you offer and get your name out there.
Visibility is critical to generating referrals or viral traffic, resulting in more leads being converted.
Reach a larger audience
Harnessing the correct marketing strategy has the power to reach more people. Different formats of marketing, like paid ads or video timelapses, can really draw in new demographics and hit your target audience in a way that you can't organically.
Having a multi-channel marketing presence also makes it easier for people to access your content.
Solidify your credibility in the industry
Once others see you're taking your marketing seriously by investing in resources like whitepapers and press releases, it shows that you can be trusted to know what you're doing.
A company future-proofing itself by being pioneers in new marketing techniques will always be at the forefront.
They make each other stronger
Having a solid brand as a jumping-off point makes your marketing that much easier to do, as it already gives you a level of integrity.
Combining an appealing brand identity with proactive marketing techniques and strategy is the perfect blend of visual aesthetics and digital analytics. It makes your offering that much more captivating to customers.
Ready to put together a marketing strategy that takes your digital presence to the next level and builds solid brand loyalty?

AuraMarketing is comprised of an extremely experienced and dedicated in-house team of talented marketing, design, and content experts.
Whether you are looking for ongoing marketing support or just a one-off project, we can provide everything from rebrand strategy and content campaigns, to video timelapse and social media management - taking all the pressure off you to do it on your own.
Get in touch with us today, and together we'll bring your marketing to life!